Join the SSAGO Committee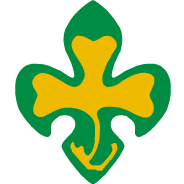 Fancy joining the National SSAGO Committee? We are looking for keen volunteers to fill two exciting roles:
International Officer
Following the growing links of SSAGO with other like-minded and similar groups across the world, the need to foster stronger international links, work towards international events and grow SSAGO's international presence is increasing. To support this, the committee is looking for an international officer to join them in this exciting challenge ahead.
To grow our international links with SSAGO-like bodies and groups in other countries
To build a greater international presence for SSAGO across the world
To rediscover past relationships SSAGO had internationally
To encourage international contingents at SSAGO events
To explore the possibility of UK contingents at international SSAGO-like events
To help support international events, such as Witan
To help support clubs with their own international links and trips
To help encourage international growth within SSAGO in the UK, and to support clubs in their own international recruitment
Archivist
In the run up to SSAGO Reunion and with the growing amount of archive material being discovered from the past, stronger links with SAGGA and their archive material along with the need to preserve the current times of SSAGO, the role of archivist has been created to help preserve the past, present and future of SSAGO.
To be responsible for the maintenance of an archive of current SSAGO activities
To rebuild an archive of past SSAGO activities and to develop a working knowledge of SSAGO history
To locate and catalogue past archived materials across the country
To collect together past stories and items and ensure they are preserved
To reach out to previous members and SAGGA
To work with the web team to preserve this content digitally as well as physically
To be able to use the archive to support events such as SSAGO Reunion
To help support clubs in the creation and maintenance of their own archives
Applicants will be reviewed and appointed by both the current and future executive committee.
Deadline: 30th March 2017
Begin