Members Officer
Clare Fuller
Southampton SSAGO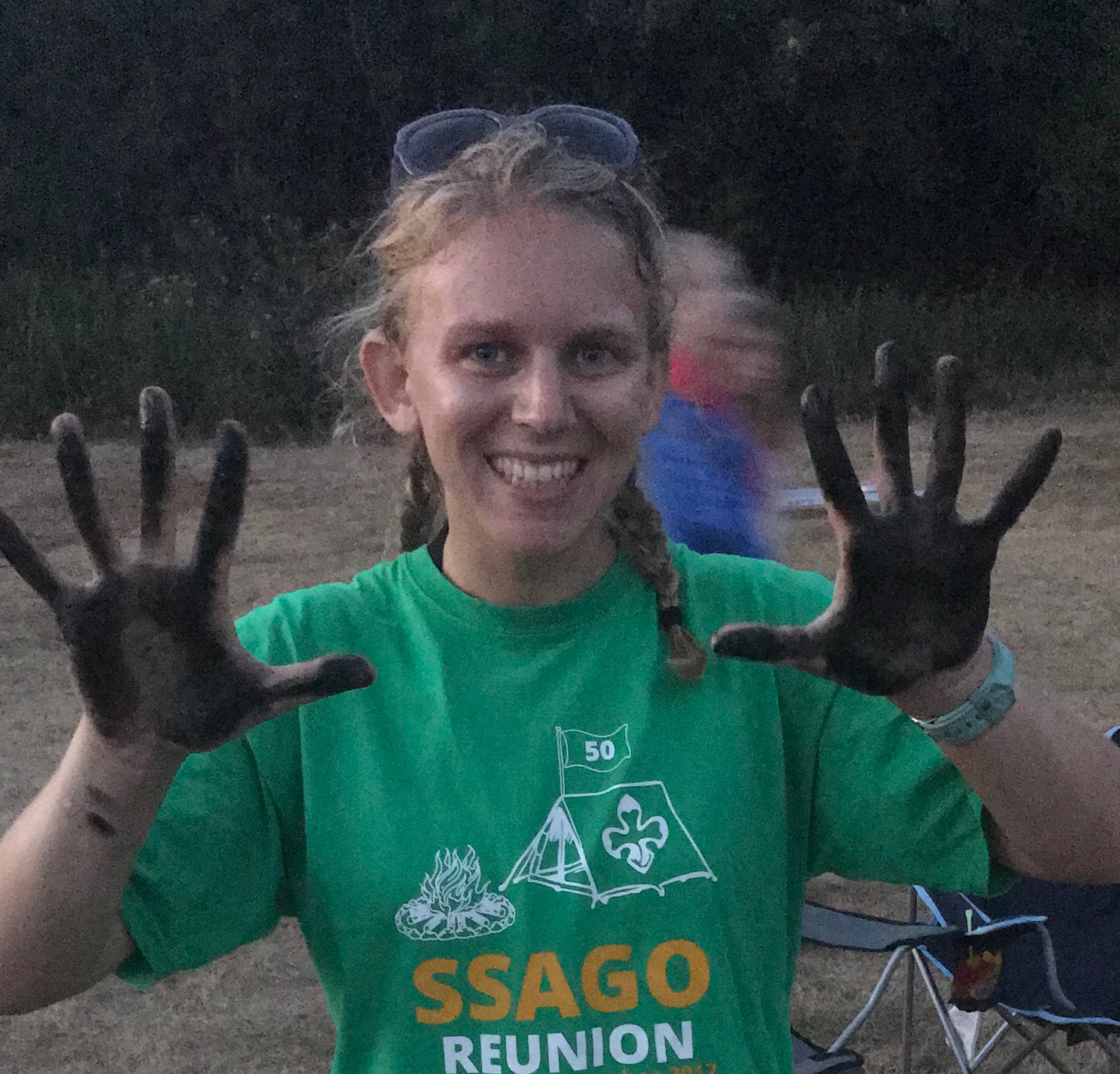 Hey. If you don't know me already, my name is Clare and I'm part of Southampton SSAGO. I've been in SSAGO for two and a half years and have been in Guiding for a further 23 years. I came to University as a mature student and am a final year studying Festival and Event Management.
SSAGO has been great for me over the past few years. It has helped me make some awesome friends and introduced me to a whole new family of people.
What I would like to achieve:
• I would like to encourage more shared events between local and regional groups. This is something which could be utilised to encourage the growth of newer clubs and for clubs to take part in larger events.
• Create badges for the number of National and Regional Events people attend to encourage participation in National SSAGO.
• Ensure SSAGO is known by those on apprenticeships and in non-traditional types of high education, by contacting the major provides of these.
Why I think I would be good for the role:
• I'm a friendly, approachable person who will happily chat to anyone. Something required of a member's officer who should be approachable by all.
• I have been a part of two different SSAGO clubs, so have seen how different clubs and committees work.
• I enjoy working with a variety of people.
New Clubs
• I would support new clubs by offering them a club mentor from an already well-established club to offer support and be an easy friendly contact.
Indie Members
• I would support Indie members by arranging and encouraging regional meet ups.
In conclusion, I'm happy, positive, pro-active person who's not afraid to get their hands dirty.