Chair
James Barber
Liverpool Universities' SSAGO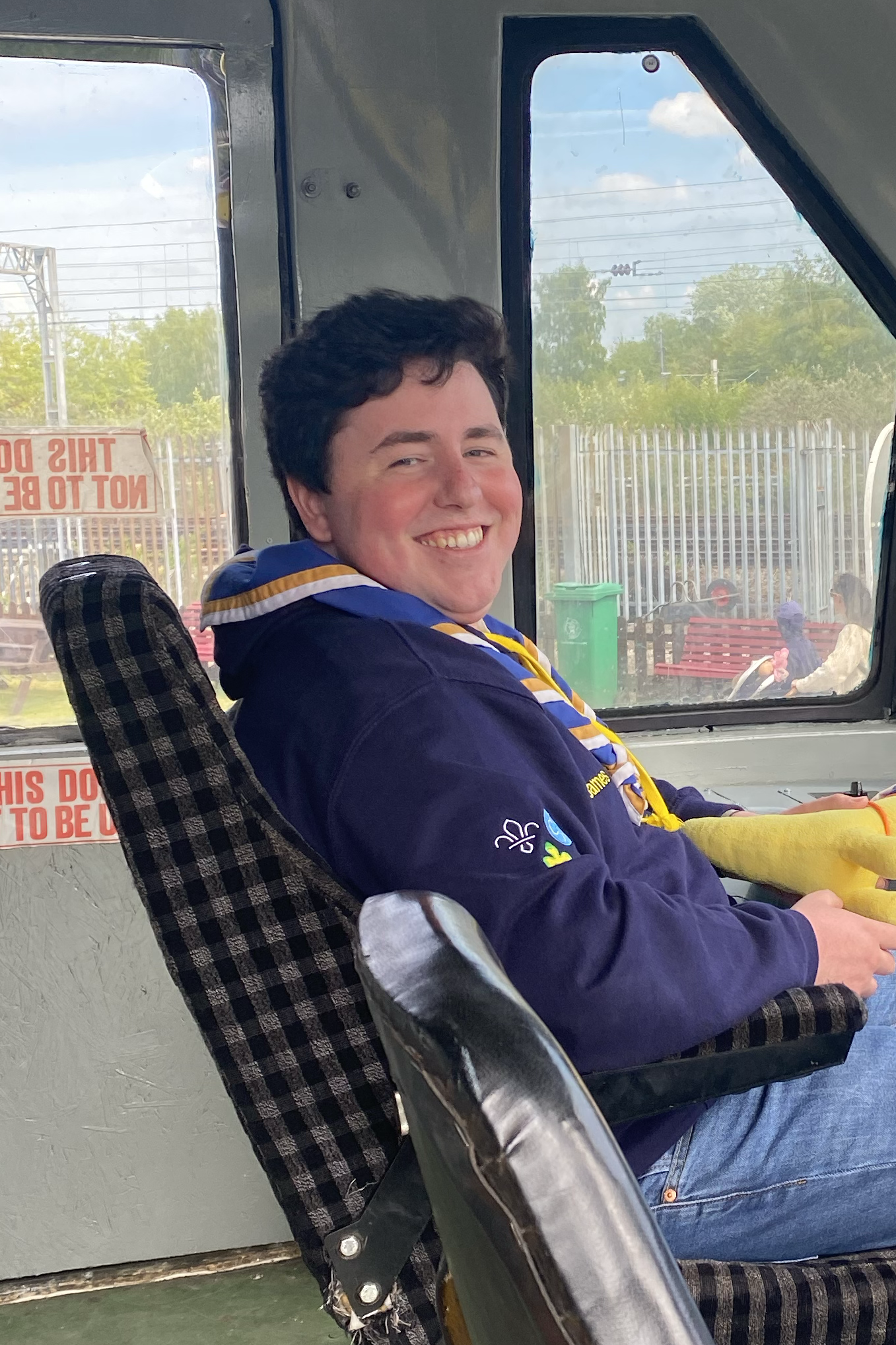 Hey, I'm James and I'm studying Maths and Computer Science at the University of Liverpool.
I've been in SSAGO since 2020, but really got involved after attending my fist national event, Womball. I quickly got involved with SSAGO, nationally and in my club, and have gone on to start SSROB (the SSAGO Strategic Rail Operations Branch) and organise several local and national events.
Skills and Experience
I have been invovled in the Policy Fixers project over the last few years, and have given input to a variety of policies through the project. Through conversations arising from this, I've gained a comprehensive understanding of how SSAGO operates and the challenge its currently facing.
Outside of SSAGO, my other roles in Scouting (including Deputy County Youth Commissioner in Surrey, County Secretary in Merseyside and Regional Youth Commissioner Chair in South East England), I have a deep understanding of both the Scout Association and, to admittedly a lesser extent, Girlguiding. I am aware of the challenges SSAGO is experiencing and have the knowledge to help steer it through them.
Through running SSROB, I have had experience managing small-scale events, organising groups and, more recently, facilitating/supporting other members in running their own events. This experience, as well as my involvement in CentenaRally, positions me well to support event committees through a very challenging time to run events.
At the start of this academic year, I successfully ran North Wet Freshers Camp, and am keen to build on this experience to work with the Members and Publicity Officers on the way we welcome Freshers into SSAGO. This also gave me first-hand experience of the stress of balancing an event budget as costs soar and wallets tighten.
Alongside my degree, I run a tech startup, with a team of developers distributed across the UK. I have extensive experience managing remote teams working unusual hours and achieving results from them. This provides experience that neatly translates into being SSAGO Chair, and I hope I can take the skills and strategies I've developed into effectively supporting and managing an Exec.
Plans
In the role of Chair, I would hope to achieve the following over the year:
Work with the Treasurer and Quartermaster to relaunch the SSAGO Shop within the first 100 days of office.
Work with the Publicity Officer and a relaunched web team, and using my own background as a full-stack web developer, to plan and begin development of a new SSAGO website.
Work with the Publicity Officer to launch a project to modernise the SSAGO brand alongside the new SSAGO website.
Work with the Charities Assistant and Secretary to resubmit relevant documentation to the Charities Commission and release a transparent timeline for SSAGO becoming a charity within the first 100 days of office.
Work with the Treasurer to develop a plan to make SSAGO's finances robust, sustainably.
Keep SSAGO afloat and moving forwards over the rough seas we're currently traversing, and look to keep on traversing over the next year.
Through SSAGO, I've made lifelong friends and found an incredible, diverse community full of so many friendly, amazing people which would make anyone and everyone feel welcome. SSAGO has given me so much, and I would relish the opportunity to use my skills to give something back to it.