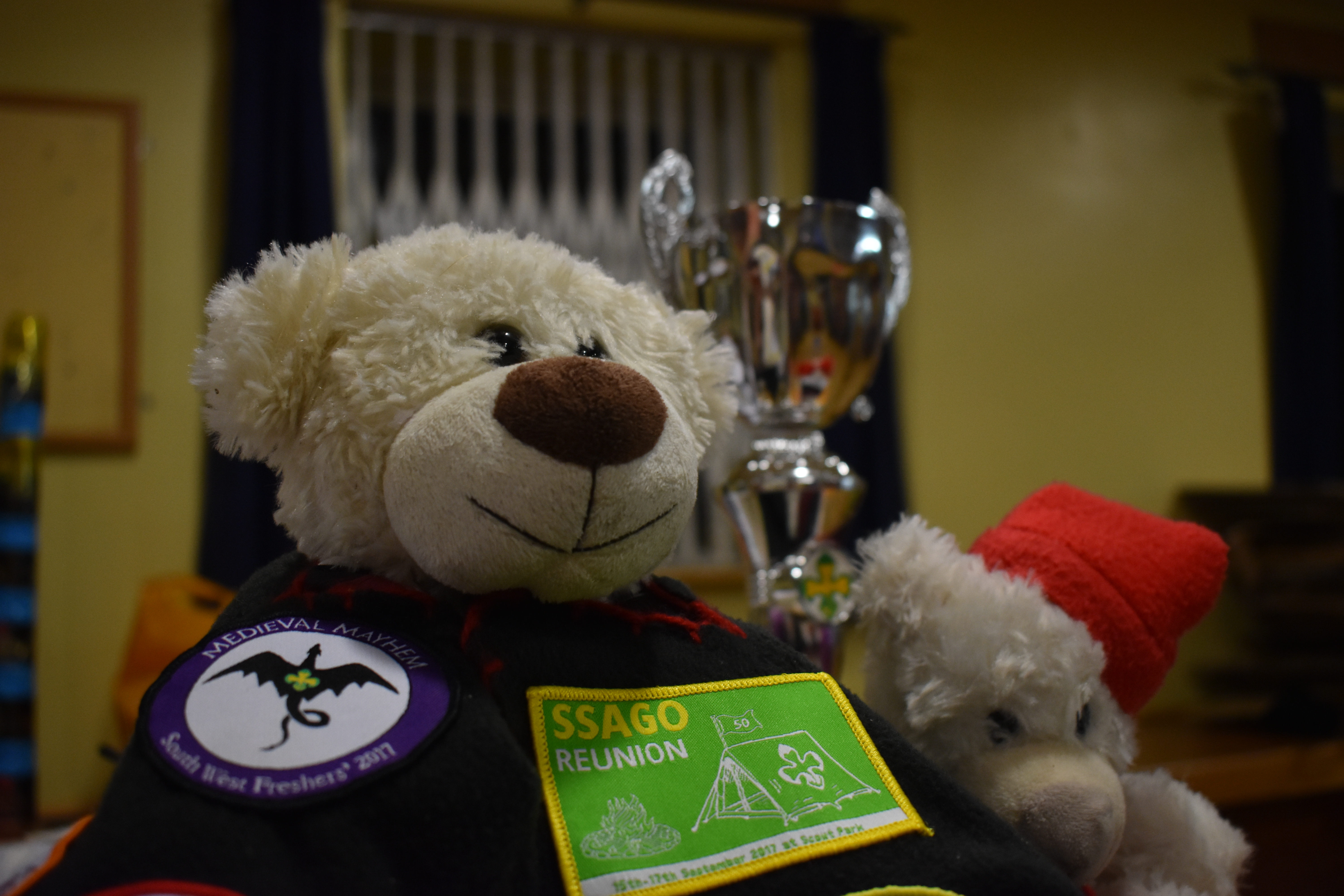 Last weekend SSAGO drifted back to the time of fiery dragons and stony castles. A variety of activities were enjoyed by all from crazy catapults to getting the president of Plymouth stuck in a tunnel!
On the 3rd - 5th November, 50 valiant South-West SSAGO Knights and Maidens drifted back to the time of fiery dragons and stoney castles for a weekend of Medieval Mayhem.
For their 1st challenge eager participants were required to get up the rather steep hill and park their cars in the slightly cosy carpark. This was followed by the usual campfire, drinking and singing.
Saturday morning activities included castle building with water balloons as ammunition to destroy the other teams and some splendid catapult building with an incredible trebuchet contraption winning on style but not substance. Teams were randomly selected in order to ensure obligatory mingling and friend making. This was followed by the a selection of activities from airhop to rifle shooting to arts and crafts. (Hope you all had fun guys). Teams returned for a refueling before compulsory fun with a quiz (congratulations to the staff team who, despite hearing at least half the questions before, managed to come LAST by a wide margin). Following this some people stayed inside to answer the big questions in life such as 'Is South Africa a country?' and 'What is an adjective?' whilst others moved outside, ensuring the 2nd campfire of the camp was well attended.
Sunday morning arrived in style with a splendid breakfast comprising of some fantastic scrambled eggs and participants took part in their last activity of the weekend, wide games!! A special mention to Jennifer Stevens for getting one of the co-presidents of Plymouth stuck in a child's tunnel.
Can't wait to see you all at 90s Rally,
The breakfast lady
Shona