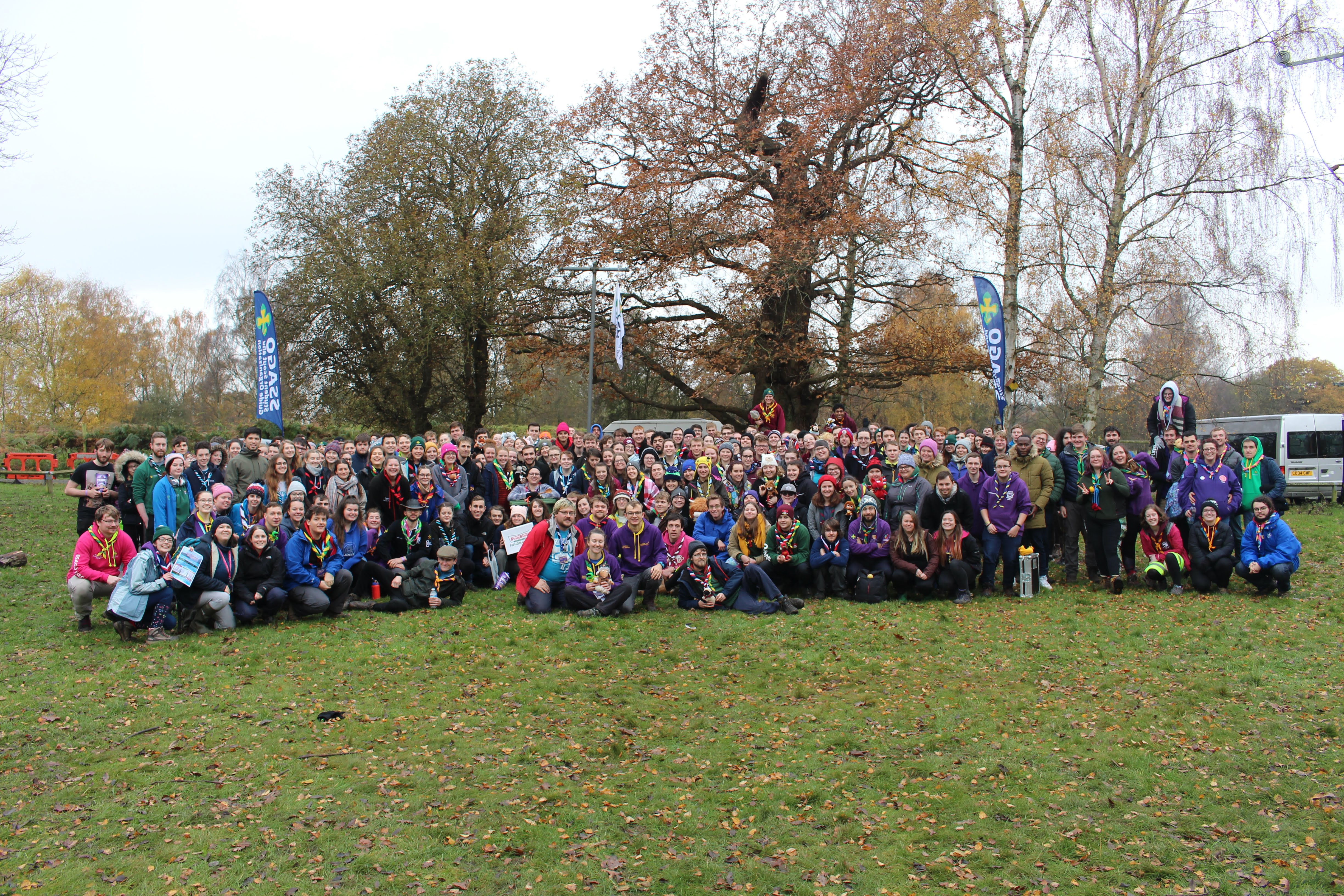 13 years after the previous one, 310 SSAGO members travelled to the home of chocolate for the 2019 edition of Birmingham's Chocolate Rally. SSAGO members from 38 clubs and 3 countries descended on Alfrey Activity Centre and came away with plenty of happy memories and even more chocolate.
And this was clear from the moment SSAGO members arrived on Friday. The event committee's dedication being apparent through the sheer quantity and quality of the on-brand signage. Some of which was on the side of a heated marquee - something that was well received by SSAGO on this cold winter weekend. The marquee even had a solid floor and path leading up to the door as well as menus on the tables!
After gazing at the fairy light laden marquee and picking up their first of many chocolate bars received that weekend, members were invited to enjoy their dinner of jacket potato and chilli, which was infused with delightful dark chocolate. You could then go and relax in the Magic Stars retreat or watch 5 teams battle it out over a game of Pointless. Congratulations to Team 'HOGS and BUSAG' who won the Pointless Jackpot with a pointless answer of 'Blue Riband' when asked to name a Nestle chocolate.
There was also a very late Pub Quiz on Friday night which hoped to cater for those already on site. Unsurprisingly SSAGO makes a lot of noise which slightly drowned out the questions, luckily the Powerpoint slide picked up the pieces despite giving away the answers a few times. There was the odd controversial question - with a few not being able to accept that Download Festival is in Leicestershire.
Upon awakening to the Chicken Run theme on Saturday morning, SSAGO was sent off to their various morning activities via a pen and a kissing gate. After the coaches had slightly churned up the lawn, SSAGO arrived at Birmingham University campus to take part in a modern take on a monopoly run/treasure hunt. The QR quest had SSAGO members running around campus scanning QR codes telling them where to go next and what silly thing or question they had to do. For others who wanted a more civilised morning there was the option of exploring the range of styles, subjects and shapes of sculpture across the campus.
After having lunch in the shadow of Old Joe (the tallest free-standing clock tower in the world) SSAGO set out on their afternoon activities. Unsurprisingly many believed a Chocolate Rally would not be complete without a visit to Cadbury World. This chocolate paradise was visited by 110 SSAGO members making it the most popular afternoon activity ever! There was plenty of chocolate consumed and even more bought in the world's largest cadbury shop. There was the opportunity to temper your own chocolate as well as practise come chocolate writing with many clubs seizing the opportunity for some promo. Closeby some chose to visit Bournville where members could take part in the custom BUSAG Chocolate activity to really test their taste buds.
Elsewhere there was the SSAGO classic Pub crawl - this time coming in two variants. Some had a festive time at the Birmingham Winter Wonderland which combined ice skating and shopping at the Christmas markets whilst others braved new heights at Rock-Up Climbing. There was also the more traditional days-out activities like a visit to the Sealife Centre or a round of Adventure Golf. A unique experience was offered to those who wanted to experience life in the 1800's with a chance to explore the city's last surviving court of 19th century back-to-back working class houses.
And of course for some Rally wouldn't be complete without a trip to somewhere scenic. The Malvern Meander and Malvern March was for those who wanted to explore the area of outstanding natural beauty that is Malvern Hills.
SSAGO returned to site in the evening and were greeted to a Birmingham tradition - A flavoursome British-Indian curry, with the option of adding chilli powder after if it was not spicy enough for you!
Then it was time for the ceilidh, SSAGO was lead in many scottish dances by a ceilidh band that were dressed to impress, right down to their top hats! The marquee got very warm, but at least there was more space than at previous rallies.
Sunday morning greeted us with Wake Me Up Before You Go Go and camp donuts for breakfast, along with the usual cooked breakfast options. Keeping on theme, there were 6 different chocolate activities to dip in and out of, with a prize for those who managed to complete all 6. These included blindfolded nutella sandwich making, blindfolded chocolate cornflake cakes, chocolate bingo, chocolate tasting, malteser challenge and an obstacle course holding a cup of day-old hot chocolate.
And if that wasn't enough chocolate, we played the chocolate game with 8 different dice and chocolate bars all at the same time.
Our golden ticket winners each collected a supply of chocolate to see them through the journey home, and Mel Roberts was our Charlie Bucket, claiming our last ticket that was hidden in the marquee.
The closing ceremony was long, with far too many mascots being stolen, and we were disappointed that the exec didn't keep their promise of one forfeit for all. Nevertheless, we enjoyed SSAGO members being put in a bin that had been bought all the way from Southampton!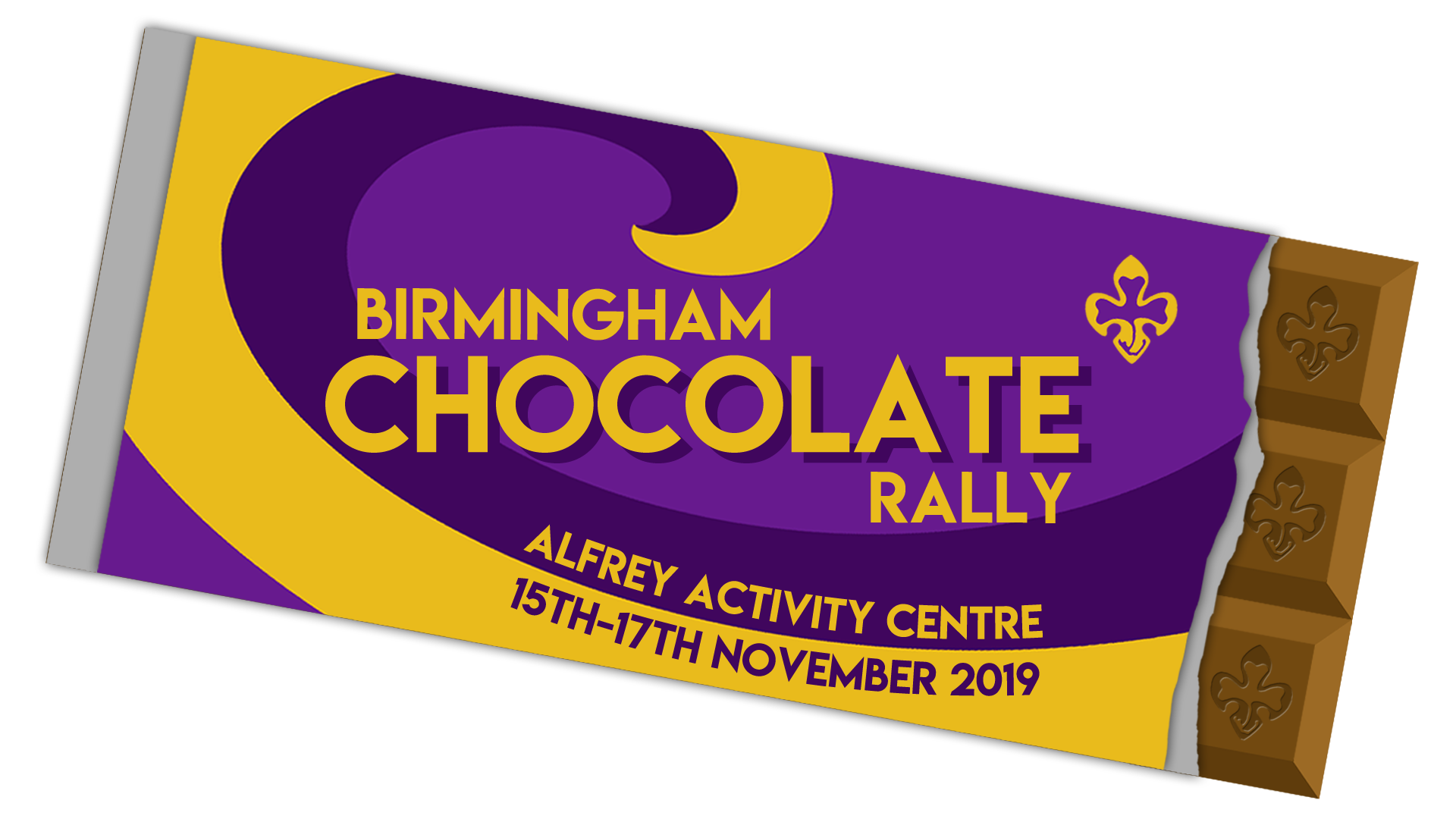 Photo credit: Oliver Bills, Sarah Brady, Holly Mepham, Ethan Rose, Nick Bond, Brittany Long, Laura Smith, Alex D.