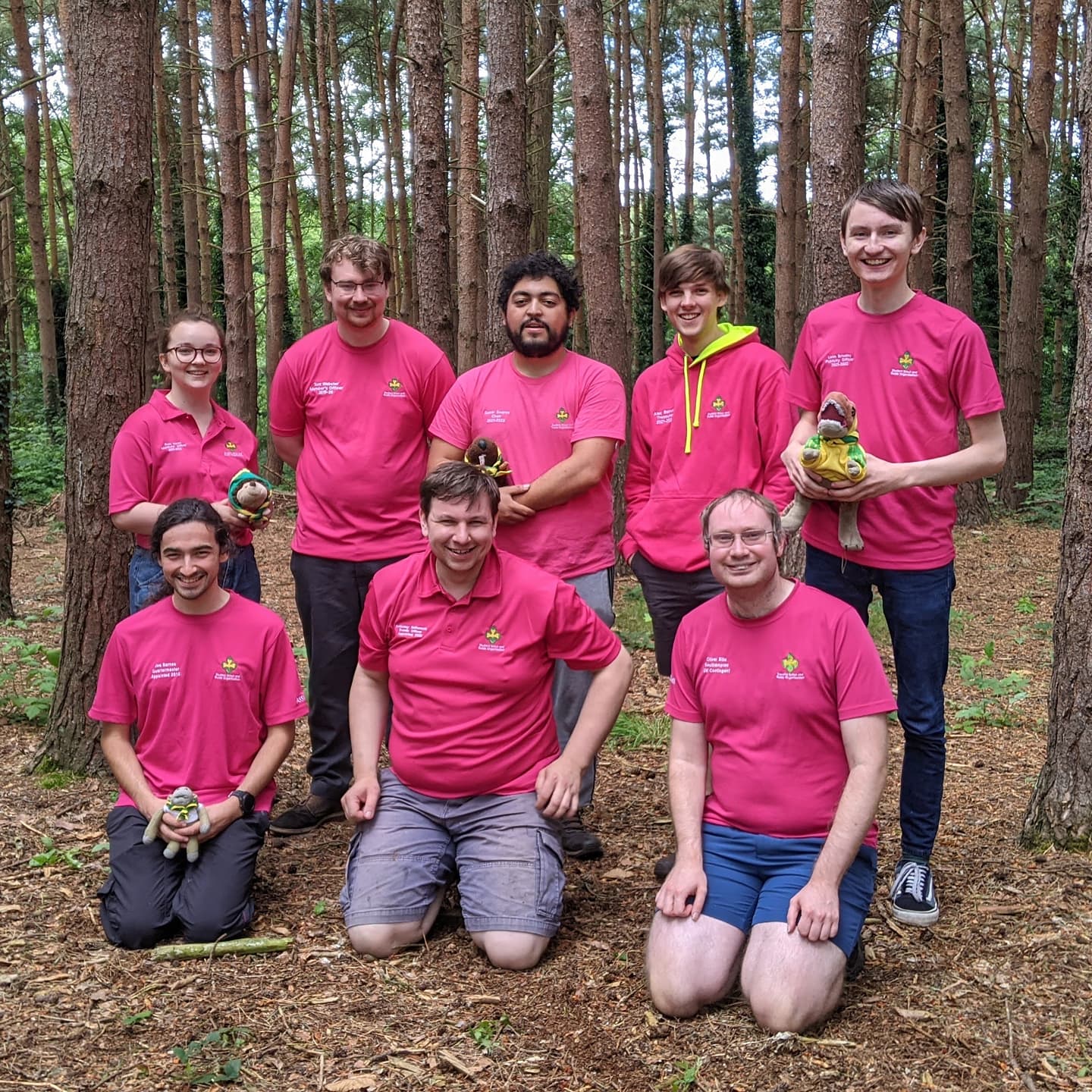 The SSAGO Exec and Assistants were delighted to meet up at Willesley Scout Campsite for this year's Team Pink Weekend!
After months of only talking to each other from behind a screen, Team Pink recently came together for 2021's Team Pink Weekend!
The camp was a great opportunity for all of us in Team Pink to discuss future SSAGO policies, organise National SSAGO's equipment and find out more about each other. We camped at Willesley Scout Campsite, and completed various administrative tasks, such as distributing and testing National SSAGO resources, fulfilling SSAGO Badges At Home orders from SSAGO members, and capturing new publicity videos and photographs, alongside some exciting activities like ziplining too!