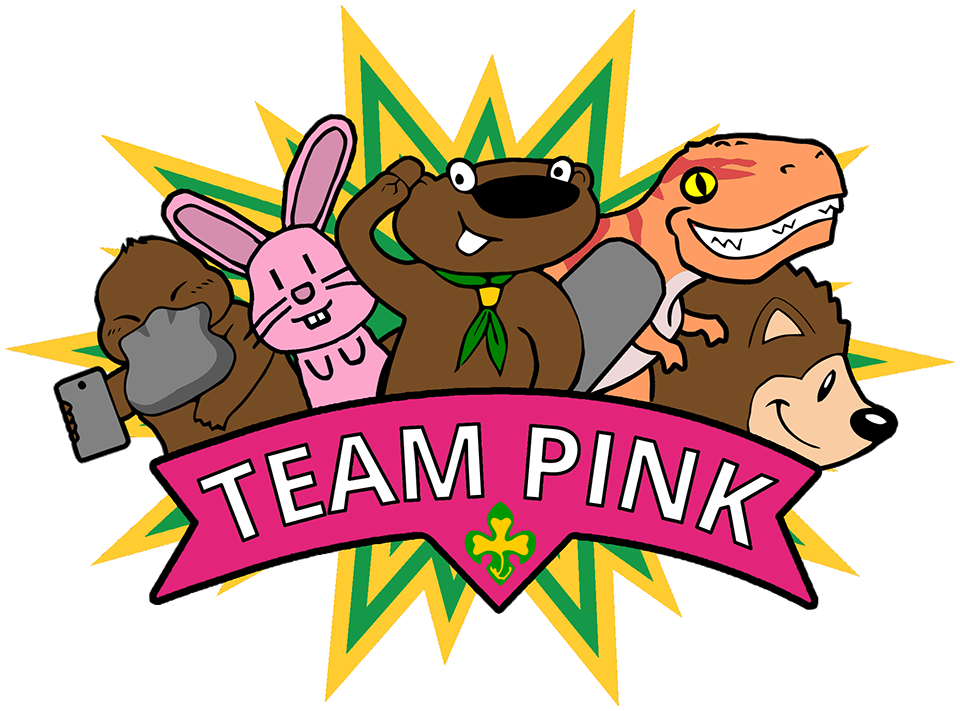 Back
Team Pink are the team of the Executive Officers and Assistants who are responsible for the running and development of the National Student Scout and Guide Organisation.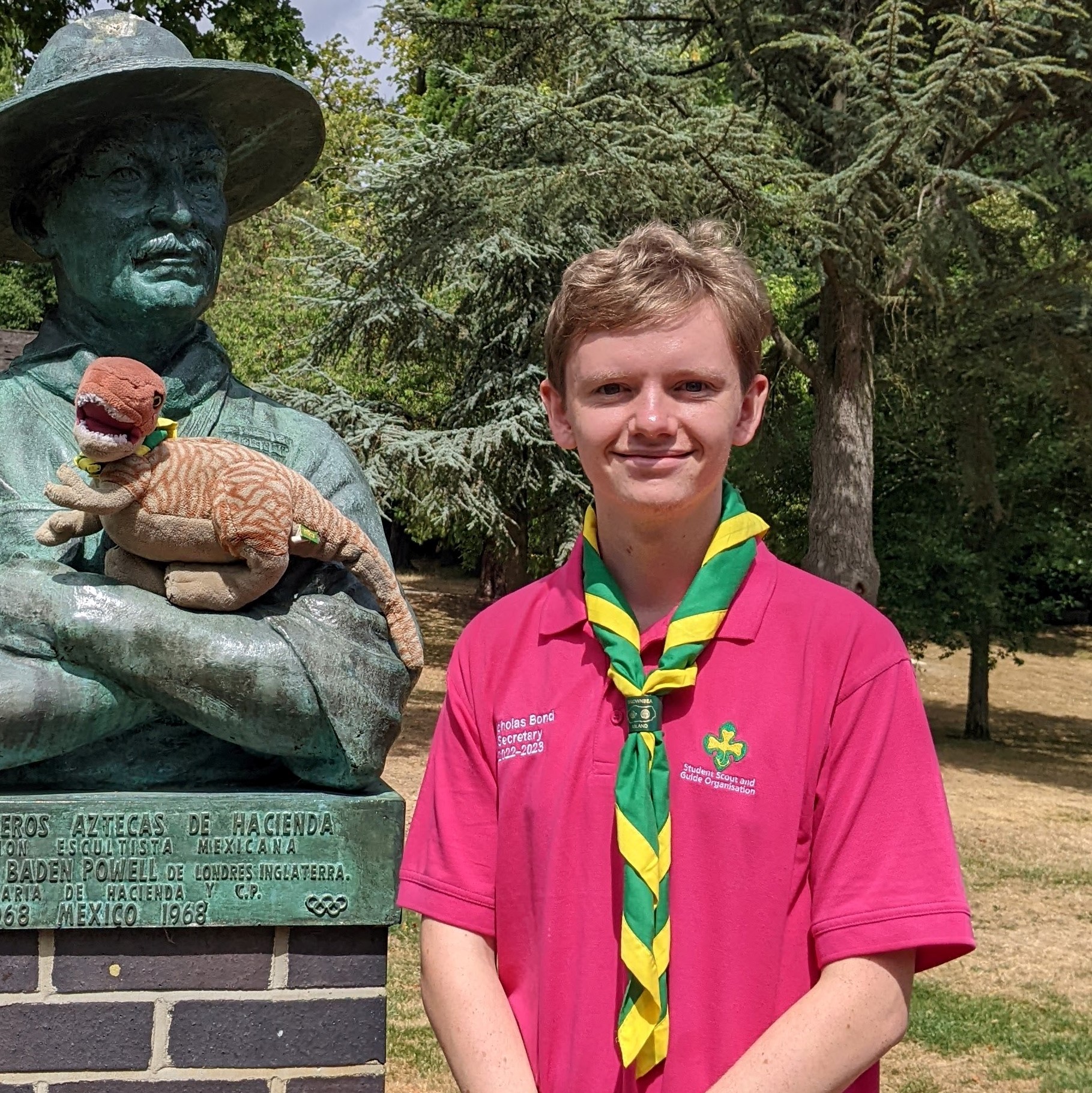 Nicholas Bond
Hi, I'm Nick! I'm a Civil Engineering student (read "professional train nerd") currently studying an MSc at Southampton.
Since joining scouting as a Beaver, I've learnt rapidly that the more you put in the more you get out! I started in SSAGO as soon as I could, as a member of SUGS in 2017. Since then I've spent a placement year with UOBGAS during 2019, been back to SUGS for my final year at Swansea University, and then switched to Southampton for my MSc where I've been since September 2021. I've also been involved with Rali Cymru since it's first bid back in 2018, so I've certainly been around SSAGO quite a lot!
As a member of Team Pink I hope to keep things running as smoothly as possible with my organisational skills. If you think something I'm doing could be improved, then it probably could - don't hesitate to get in contact, either online or at a national event!
Secretary
June 2022
Report
Emails: lots of emails! 'tis the life of a secretary... I haven't always been the speediest at responding, but that's often to give Team Pink the best chance to review things - better a thorough response than a rushed one!
TSA & GG: I've been arranging and attending meetings with TSA and GG, regarding our relationship.
Team Pink Meetings: I've started Team Pink into a pattern of "fortnightly meetings", which hopefully we will maintain to keep on top of our ever-growing todo lists. I'm yet to fully settle into the rhythm of publishing agendas and minutes of these but that should get better very soon.
Summer Reps: I've also been kept busy with setting up the next Reps meeting, scheduled for Rally Of Games.
Aims
Summer Reps: As the nearest thing, it's certainly where most of my Pink time is going right now.
Projects: I'm pleased to say we are currently in the process of setting up a new project! I have a number of other projects on my radar for reinvigoration; they'll each need a project leader with a small team behind them to look after them, so watch this space!
Archive: I plan to have a detailed discussion of the current state of the SSAGO archives with Charlotte, and what we can do with them.
Events: I will be working with Ant and Leon to set up some SSAGO Support events, predominantly Wellies & Wristbands and Gilwell Reunion - if there are others you think we should look into, get in touch!
March 2022
Aims
Exec Handover: I am working closely with all members of Team Pink to ensure the process runs as smooth as possible, given some less than ideal circumstances.
Communication: I am already looking to improve internal Team Pink communication and organisation, the effects of which will hopefully be reflected through wider SSAGO. I am also planning to work with the Publicity and Webmaster roles to improve SSAGO's other online communication methods.
Projects: Over the last few year of COVID lockdowns, many of SSAGO's projects have been languishing with members unaware of their existence. I would like to breathe some life back into them, introducing new members, new leadership and a sense of purpose to each one as necessary.
Events: As part of an unexpectedly long-running event committee, I have gained some useful insights. Over the coming year I would like to help future national events to be the best they can be by further promoting knowledge sharing with and between them.