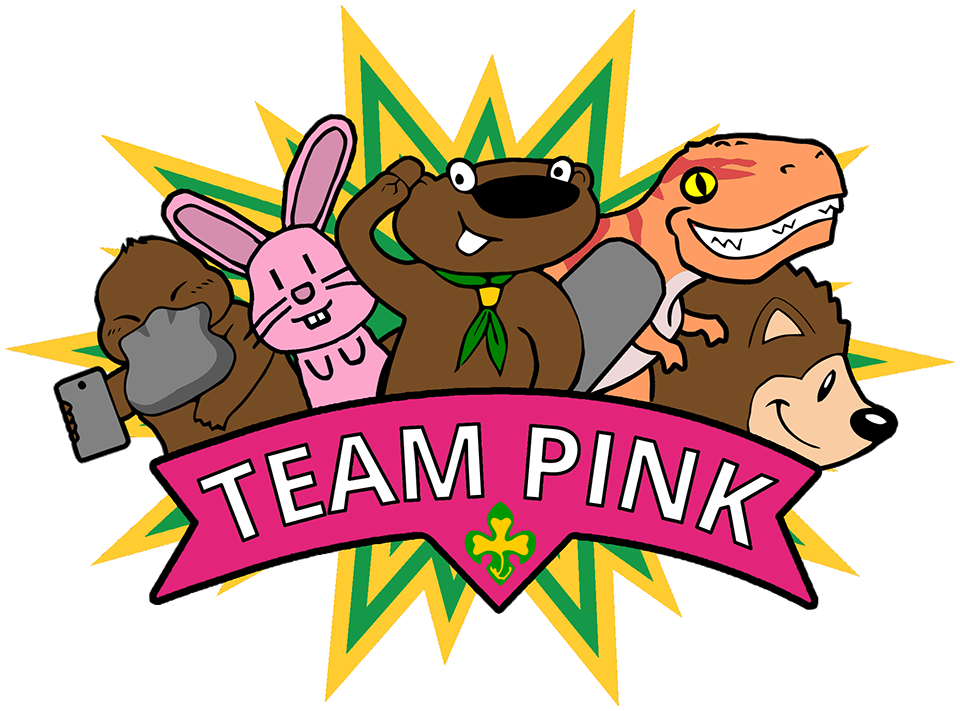 Back
Team Pink are the team of the Executive Officers and Assistants who are responsible for the running and development of the National Student Scout and Guide Organisation.
Beatrice Overend
Hello,
I'm Bee and I'm a first year PhD student at the University of Liverpool studying plant genetics. Since the age of 5 I've been a girl guide and am now a Rainbow leader! I only joined SSAGO in my third year of undergrad but have loved being involved for the last few years! In March I was one of the co-chairs for CenetenaRally - a roll which definitely taught me a lot (mostly just how to function with no sleep).
In my time not spent on SSAGO I'm a keen musician playing in 6 university bands a week and having been the Symphony Orchestra manager and flute choir conductor during my time at Liverpool. When I'm not playing music I'm on the water in some form of boat - mostly sailing boats but have recently taken up kayaking as well.
Publicity
November 2023
Report
This term I have been working on a lot of new merchandise ideas and very soon there will be some new exciting merchandise in the shop. Keep your eyes on social media to keep updated on this. We have also been in the process of sourcing a new personalised clothing supplier after we encountered major errors and problems with our last company. We are in the final stages of vetting the new company and within the next few weeks personalised clothing will once again be available (and a few new exciting pieces).
This term has seen the first of our instagram takeovers - a new initiative set up to help advertise all the different activities clubs get up to as well as getting SSAGO members on the social media more. So far this is going well - we just need more clubs to sign up. If you have an exciting event coming up (or even just a fun general meeting) please consider signing up to one. Email publicity@ssago.org for more information.
Other things I have done include ordering some new stock for the shop including the much awaited SSAGO goes to spoons badges and two different types of Uniform badge.
Aims
Produce new merchandise and sell it in the shop
Visit different SSAGO clubs and increase awareness of who team pink are and what they do.
Source a new supplier for personalised clothing.
June 2023
Report
Working with quartermaster to sort final shop problems.
New merch designs are in process, publicity packs are in process.
Ssago support - need to have a meeting with Ben to discuss how to get this up and running again.
Aims
Produce SSAGO Publicity Packs for freshers
Introduce new lines to the ssago shop
Work the SASU Manager to promote and set up SSAGO Support