About Us
We're all about the adventure! From camping to crazy golf, hiking to crafty stuff we do everything! Every week is different for SAGUWE; you never know what interesting people you'll meet and the places you'll explore, so why not join in?
Follow our facebook page and join our facebook group for the latest from SAGUWE, or head over to our SU website for more information and to join up!
Our social media
Our universities
Our members
We currently have 5 active members.
Our mascots
Graham (the one but not quite only), Derek and Dottie (twins), Penelope (Penny the Brownie) and Pippi (Swedish) the penguins are our mascots, and they join us on all our adventures, as well as have a few of their own!

After a car crash in the summer of 2016, Graham (the original, largest and most social of our penguins) has become unstealable! He'll usually be in a costume or badge poncho, and usually making friends with other clubs and mascots! Be nice to him, and add him on Facebook! ;)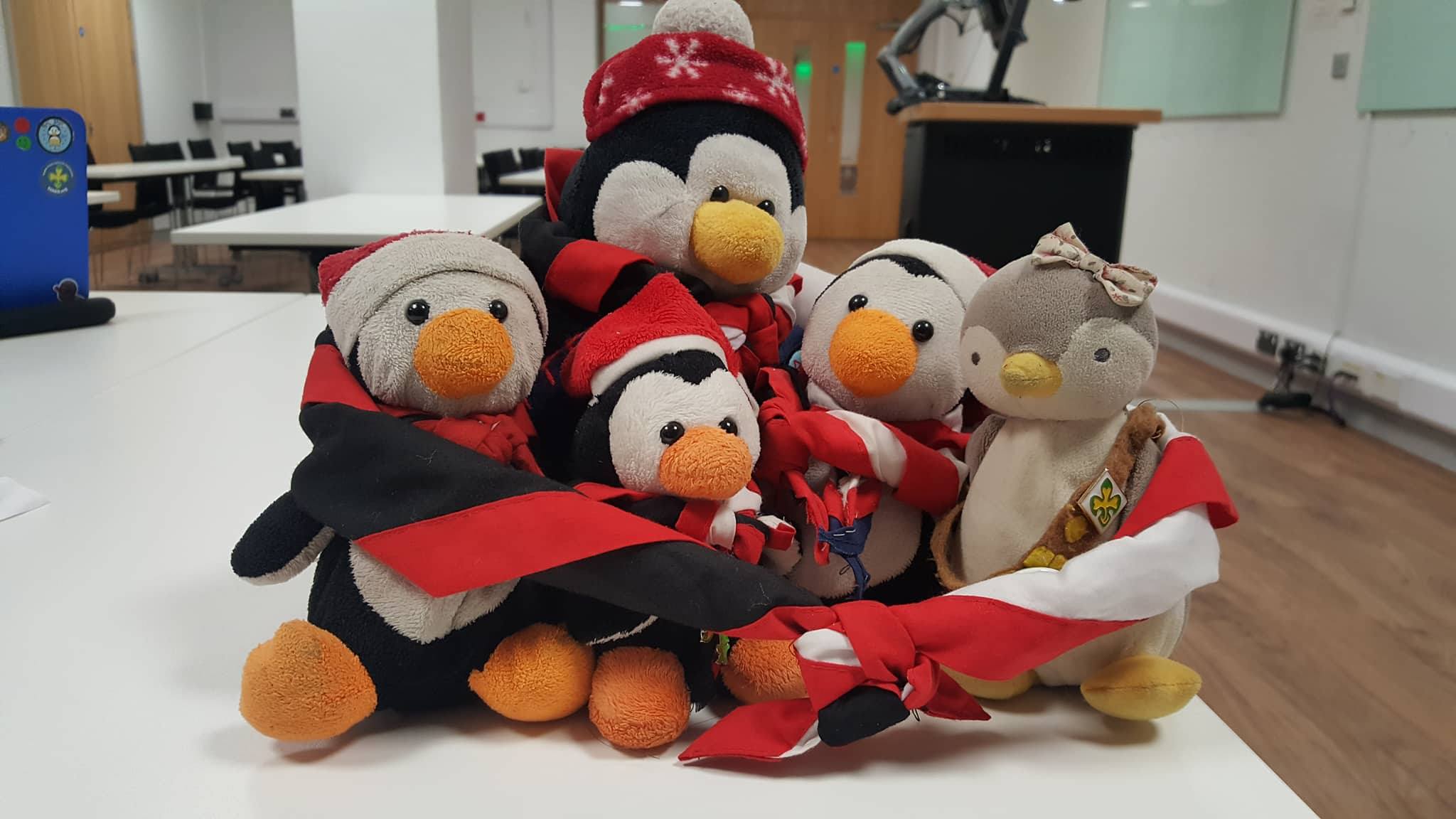 Are you interested in finding out more?