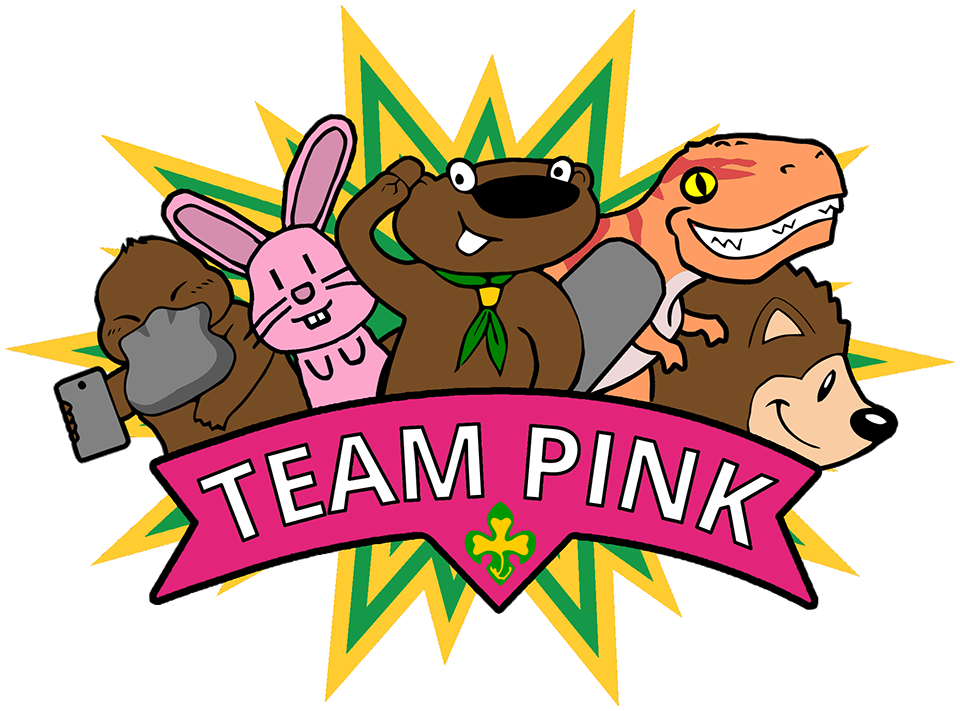 Team Pink are the team of the Executive Officers and Assistants who are responsible for the running and development of the National Student Scout and Guide Organisation.
The Exec
View all reports
View manifesto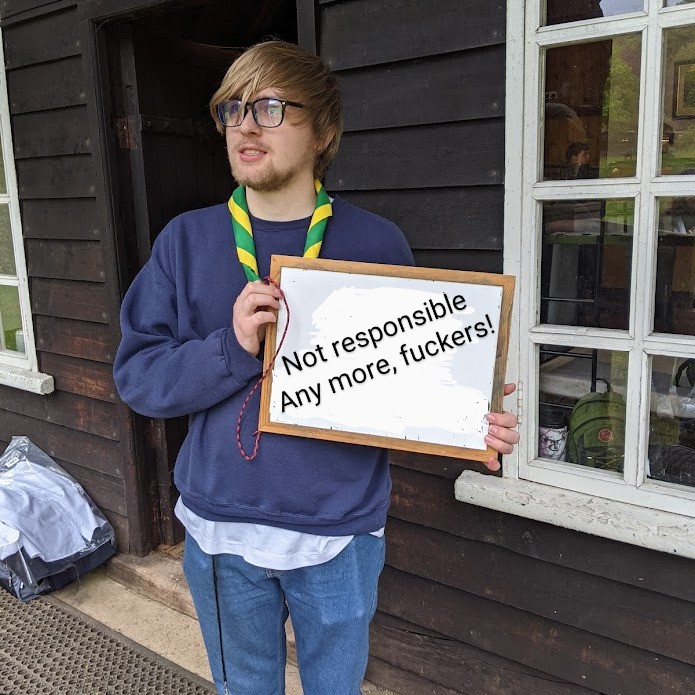 Chair
Thomas Stevens
What I've done
Stronger Links: Myself, Rose and Nick met with the Scouts and Guides this summer and from this have helped them understand the *fun* position in which SSAGO sits, having to pacify the Students Unions and both of their criteria for who joins what and who insures who! Talks are going well.
Promo time!: I'm sure you've seen it, but if you haven't take a gander at SSAGO's recent video promotion featuring myself. Autographs on request ;)
Meetings meetings meetings: Dear God there's been a few. An average of two a week, about 4hrs each!
Northern Irish friends?: Had a promising meeting with Scouts NI Network commissioner about incorporating clubs at unis there with SSAGO!
Rally of Games Over: With RoG having been a fantastic celebration of SSAGO, with the novel idea of patrol competition at a rally, we've had the final debrief and closing of the rally. Things learned and feedback shared was appreciated by the upcoming events!
General life: I have become a very very busy boi this summer, my continued apologies for delays on things as I attempt to sort my life out!
What I'm working on
Higher Powers: Build rapport with The Scout Association and Girlguiding as the new SSAGO chair. SAGGA deserve some of the love as well!
Project Power!: Support Nick in his rejuvenation of the projects SSAGO has, and getting them ready and raring to go after COVID kicked 'em all in the butt!
Shoulder to lean on: Be there for support, both formally and as a friend, for event committees and others with the stress of running big things like rallies, and little things too!
Welcome noobs!: Let's make SSAGO the best it can for new freshers. Of course I can't do much on the local side of things, but I sure as hell can try make national SSAGO as inviting as possible for our newbies!
Personal: I'm coming to the end of an MEng! Please bear with me as I focus on sorting my life out postgrad and making sure I don't starve for the next year; my mum says that's a little bit more important, especially as you guys don't pay me...
Last updated 24/08/2022, 14:55
View all reports
View manifesto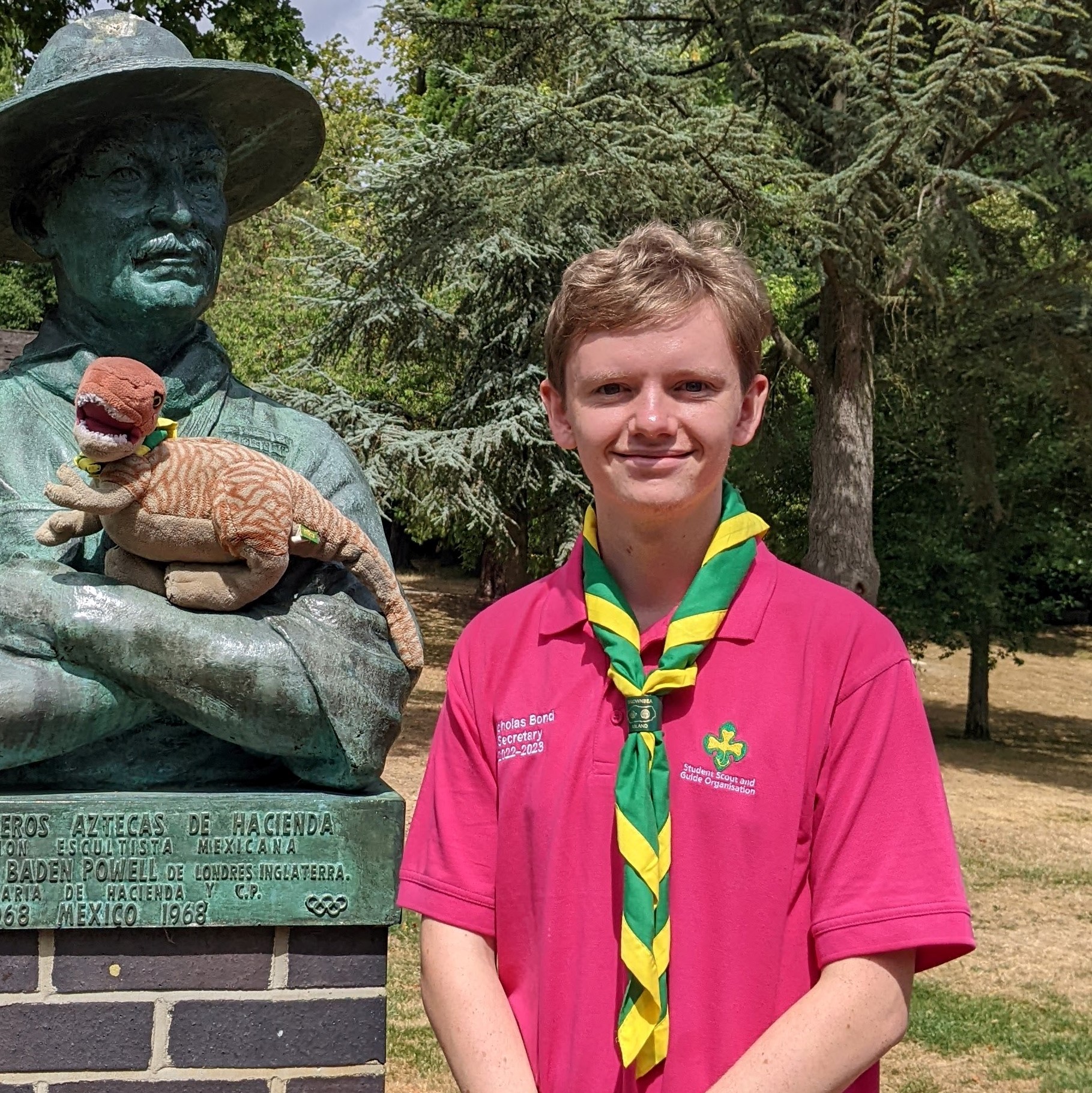 Secretary
Nicholas Bond
What I've done
Life: Not *lots* has happened this past month or two, since I've been busy graduating, moving city, and starting a job. All has now settled again, and I've still managed to squeeze some things in recently...
Autumn Reps: Over the past few weeks I have been doing the legwork setting up Autumn Reps.
Emails: as usual, I've been keeping on top of my ever-growing inbox. Not to mention constantly approving everyone else's! Now that I have a regular 9-5 job I have limited times of day at which to respond and approve emails,
NANs: I'm pleased with the number of NAN forms that have been crossing my inbox, even if I've not been the quickest in responding to them. They are generally completed well; a small clarification regarding timescales has been proposed at this Reps.
Team Pink Meetings: I have been encouraging the return to regular meetings and ensuring agendas, minutes etc exist for each: I've also cleared a small backlog of minutes that had built up, which should allow me to be quicker moving forwards.
What I'm working on
Policy Tidy-Up: following Rali Crymru I plan to work with Policy Fixers to bring some consistency to the various policy folders spread around SSAGO.
Project Revitalisation: much work has been going on since the membership reset to create Project Leads and get people involved in running things again. Hopefully we'll see an uptake in engagement from these soon, but there are still further projects that require attention.
Archive: I still plan to have a discussion of the current state of the SSAGO archives with Charlotte, and how we can reinvigorate the Archive Project.
Events: I will continue to support the Events Officer and our many national and regional events, to ensure they are all the best they can be!
Last updated 16/11/2022, 21:26
View all reports
View manifesto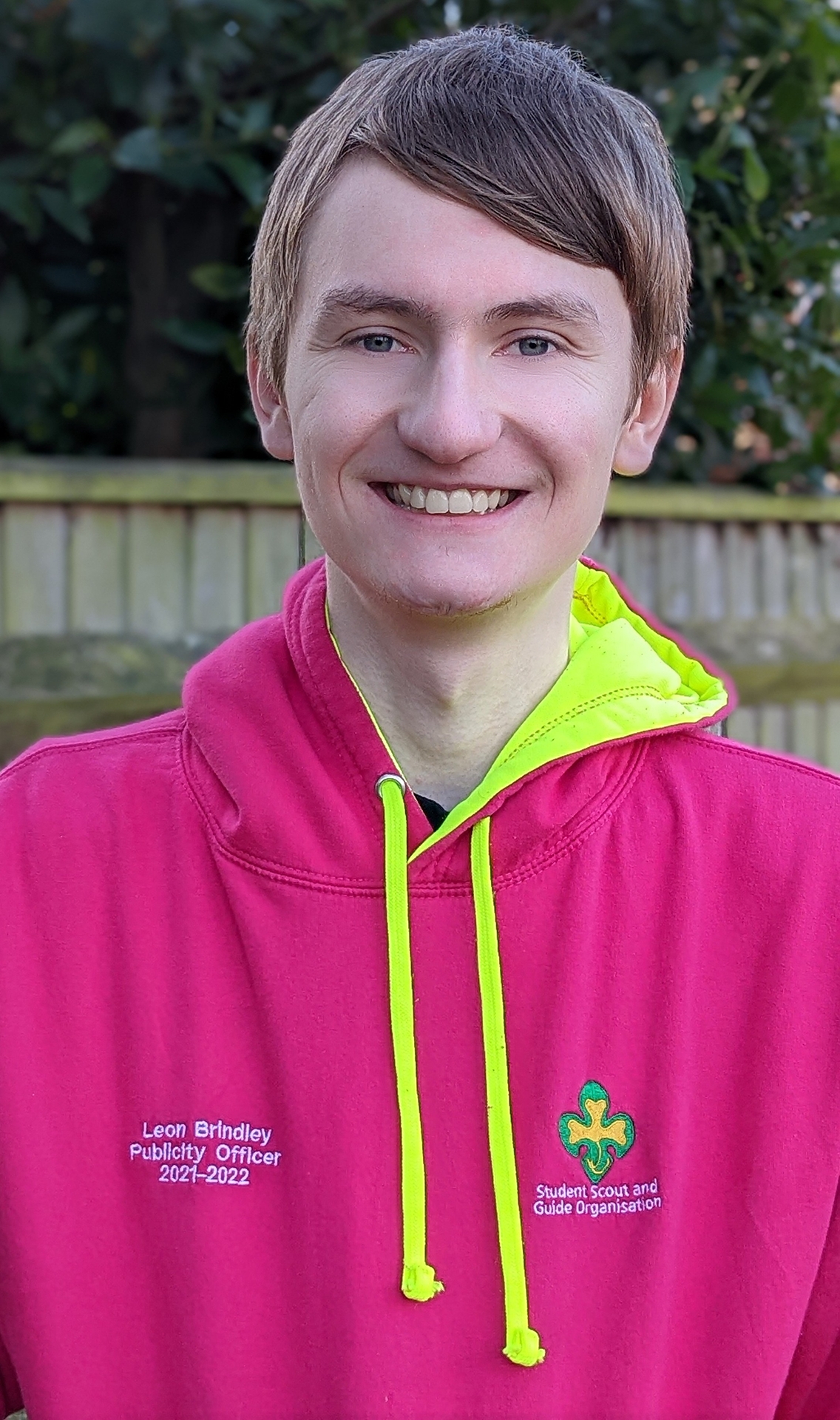 Publicity
Leon Brindley
What I've done
Event publicity: I've promoted CentenaRally to members, highlighting booking phases, timetables and booking phases. I've also shared Instagram/Facebook stories about MedieBall CatheBall.
Democracy: Advertised the opening of nominations and voter registration for the SSAGO AGM, as well as applications to become the new Events Officer.
What I'm working on
Handover: Prepare for the upcoming Exec handover period by compiling my Publicity Officer resources from the past two years.
Lincoln MedieBall: Promote MedieBall CatheBall (and this year's SSAGO Awards) to members via social media.
Last updated 28/02/2023, 03:10
View all reports
View manifesto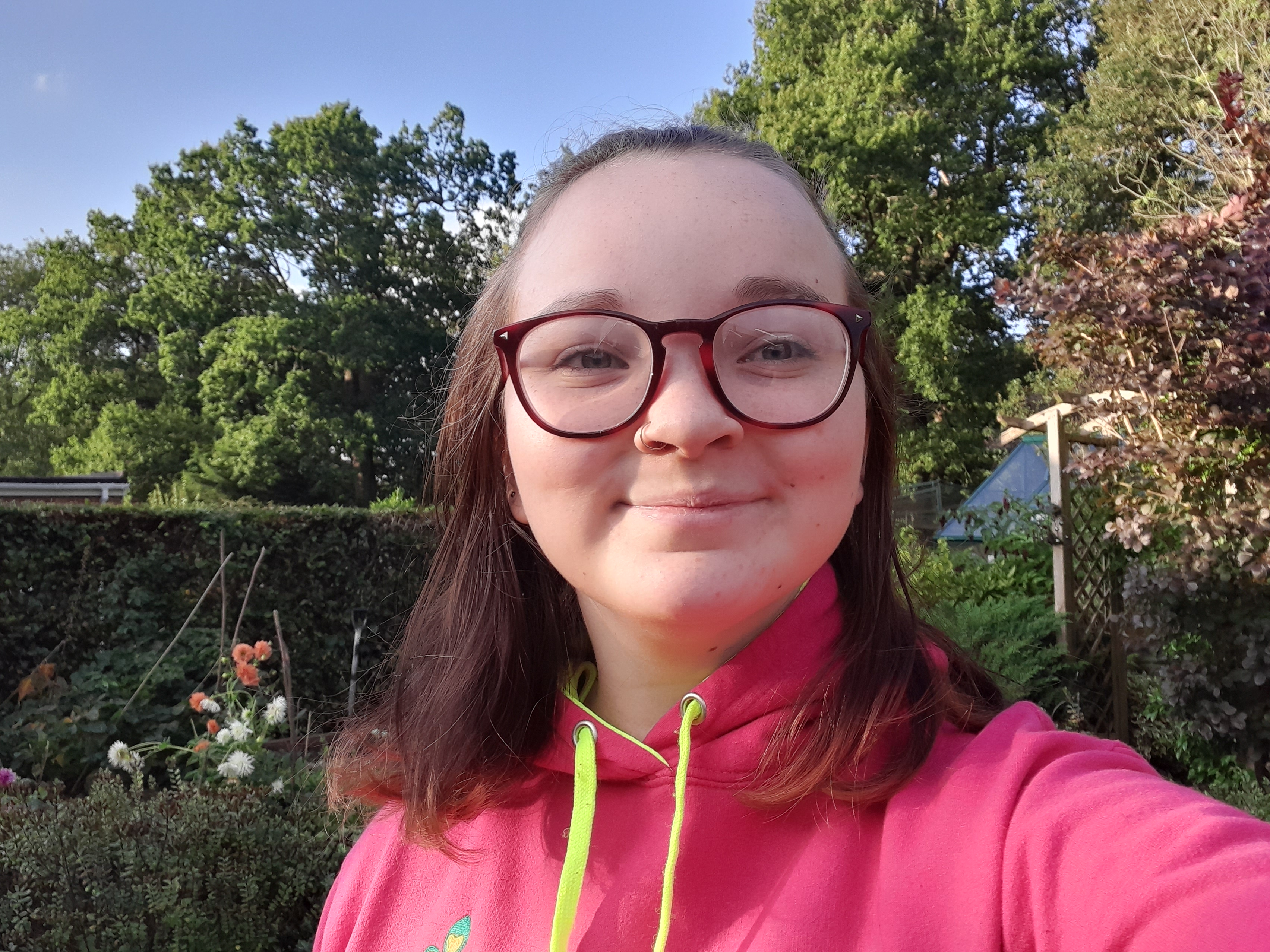 Members
Rose Moran
What I've done
Regions: In preparation for reps I have been looking at what regions exist and potential new ones going forward. I have also been coming up with ideas of how people can be a part of multiple regions.
SSAGO Newsletter: Sorting out the April newsletter and thinking of ways to sustainably continue it going forward.
Eurovision: I sorted out the SSAGO Eurovision on discord for the 2022 final.
New Clubs: We now have 2 new clubs set up! Warick SSAGO has been reopened and Gloucestershire SSAGO is brand new.
What I'm working on
Newsletter: Potentially changing to a bi-monthly or seasonal newsletter so that it can be more sustainable and be packed with a wider variety of articles.
Regions: To implement the new regional system over the summer.
Last updated 07/06/2022, 22:08
The Assistants
View all reports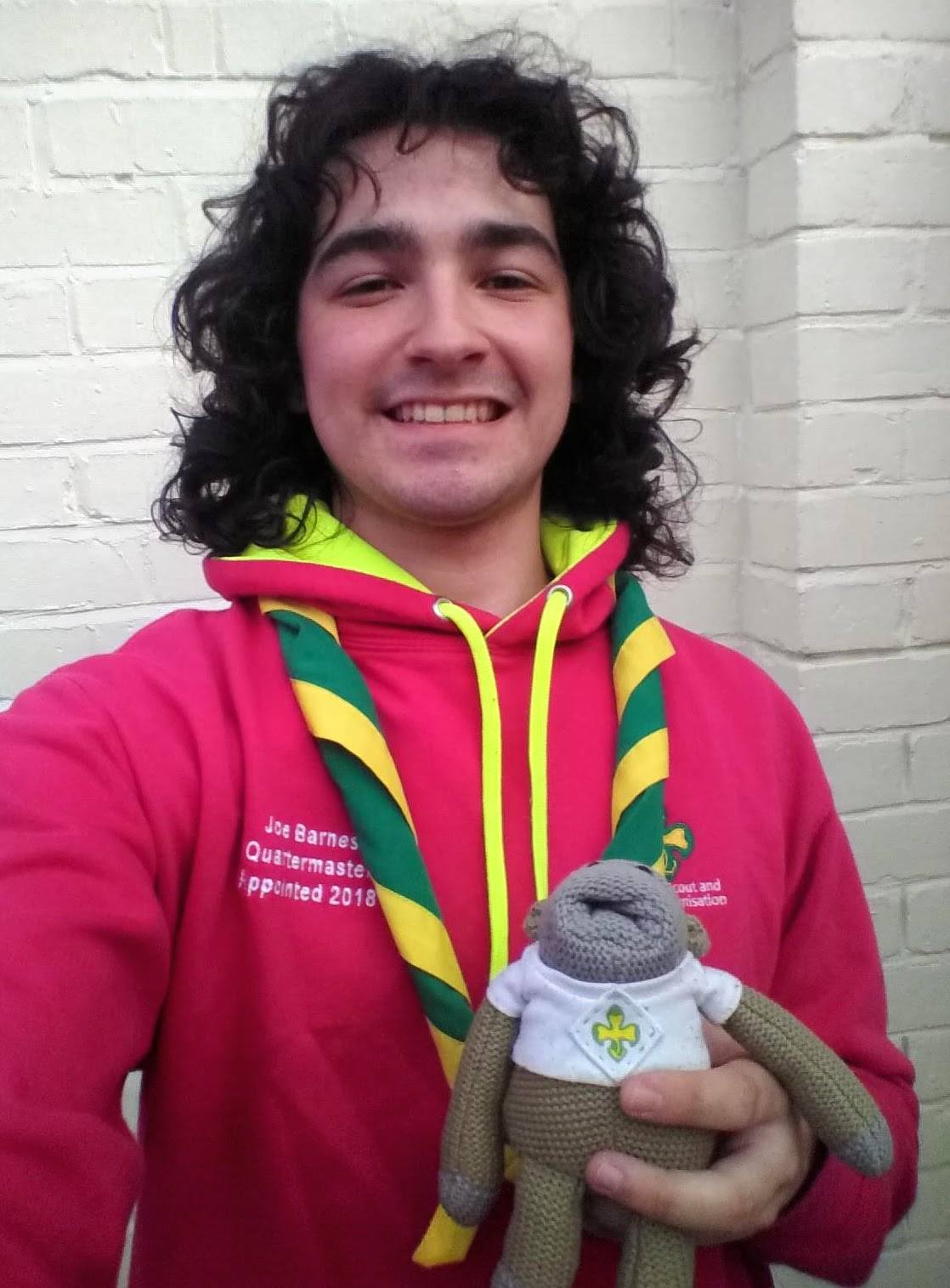 Quartermaster
Joe Barnes
What I've done
Neckers: We have neckers now!
Popup Shop: A pop-up shop was opened to allow people to buy neckers and badges. This involved a full stock recount and updating the catalogue on the website. Some orders are still outstanding from this but will be dispatched shortly.
Uniform Badges: We need to restock the uniform badges, the current design is decades old and is no longer in line with the updated Scout uniform badges - diamonds are for top awards, SASU badges should be rectangular like the network badges. I have suggested new designs and passed to Leon for finalisation.
New Merch: I have contacted companies with regard to getting new merchandise; travel mugs, bobble hats and sunglasses are on my list at the moment, but as always you can suggest ideas via merchandise@ssago.org
Viking Rally: The shop was open in person at Viking Rally, when I wasn't cooking hundreds of sausage rolls!
What I'm working on
New Merch: Continue getting new merch options into the Shop.
Re-open shop.ssago.org: I am in the process of contacting people with order issues and out of stock items so that the full SSAGO shop can re-open and be running properly in the next few months. New uniform badges will clear out about half of the remaining orders.
POS Efficiency: I'm working with Oli to make the shiny new electronic Shop system work more efficiently for us, including being able to use it as a more integrated till at Rally, which will make stock control much easier and mean that hopefully none of these problems we've had will happen again...
Last updated 23/02/2022, 17:14
View all reports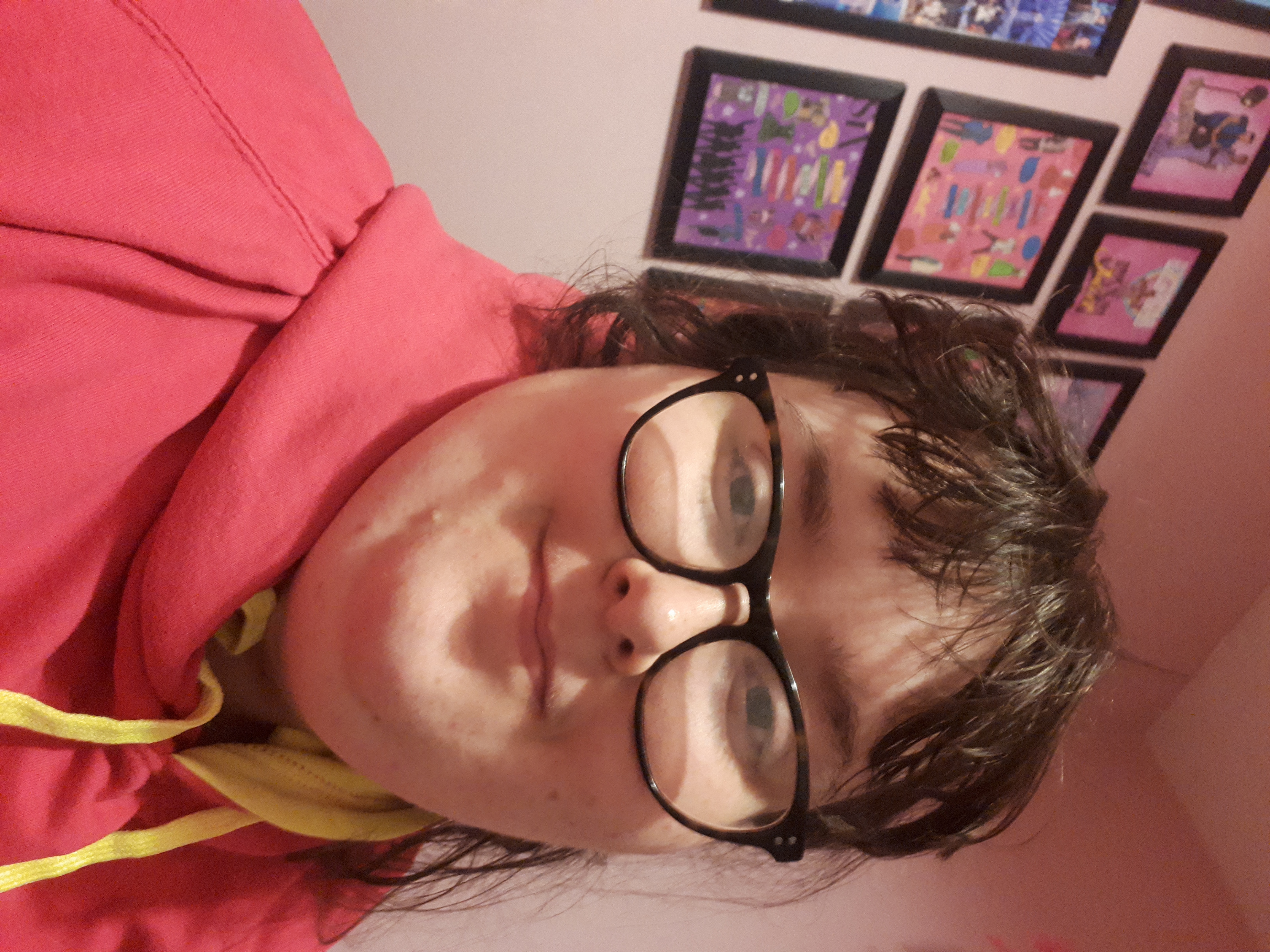 Archivist
Charlotte Simmons
What I've done
Ran a successful museum at Amalgam, as well as an Ask the Archivist session. This included a tribute to Her late Majesty Queen Elizabeth II, who died the day before camp. This involved spending my Friday evening at Amalgam rewriting some of the timeline sheets, which I'd managed to leave at home.
Lots of behind the scenes things towards love your archive week.
It's been a busy couple of months for me personally so I've not had as long as I'd have liked to move ongoing projects forward.
What I'm working on
Start working on making archives online a reality.
Hopefully doing some sharing of archive material for Love Your Archive week later this year.
Last updated 18/11/2022, 10:05
View all reports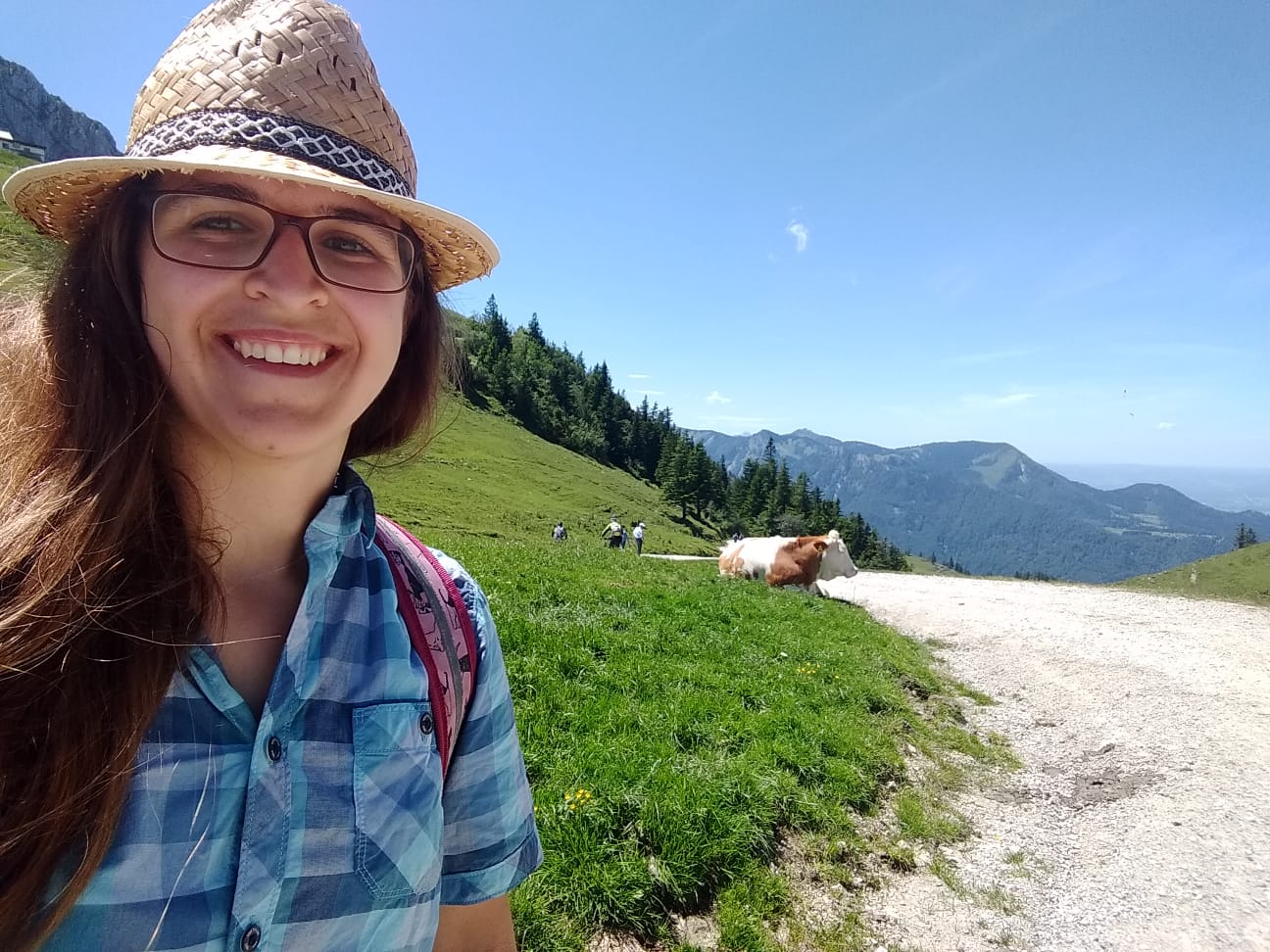 International
Conni Schmitt
What I've done
International attendance to Rally: I promoted Rally of Games to our known SSAGO connections, and established contact with a group in Finnland. In the end, myself and one other Dutch scout are attending
International members: promoted SSAGO to student scouts and guides, getting international members involved on Discord
African Rover Moot: working on SSAGO attendance, which will likely be possible (pending some buerocratic hurdles)
Other International events: promoted international opportunities for SSAGO-aged scouts and guides, among them BuLa which will be attended by a SSAGOer
Gave advice to SSAGOers considering Explorer Belts in countries I have lived in (Germany, Ireland)
Other activities: involvement with RoG, particularly a fundraising badge and the Rally+ summercamp
What I'm working on
International attendence at SSAGO events: I'll be in touch with Irish, Dutch, German and other international student scout groups and invite them to both virtual and in-person SSAGO events
SSAGO visiting international events: I will keep an eye and an ear out for events by international student scouting groups (like the Irish Rover Intervarsities) and hope to make it possible for SSAGO members to join. Currently, this is trying to get a SSAGO contingent to the African Rover Moot.
Answering questions by internationals: I'm more than happy to be contacted by exchange students, both incoming and outgoing, and get them in contact with local clubs if there is one known to SSAGO!
Promoting an international atmosphere within SSAGO: Discord has done an awesome job at getting SSAGOers and student scouts from different coutries talk to each other - my goal is that this international community is preserved even after lockdown is over!
Last updated 14/06/2022, 10:58
View all reports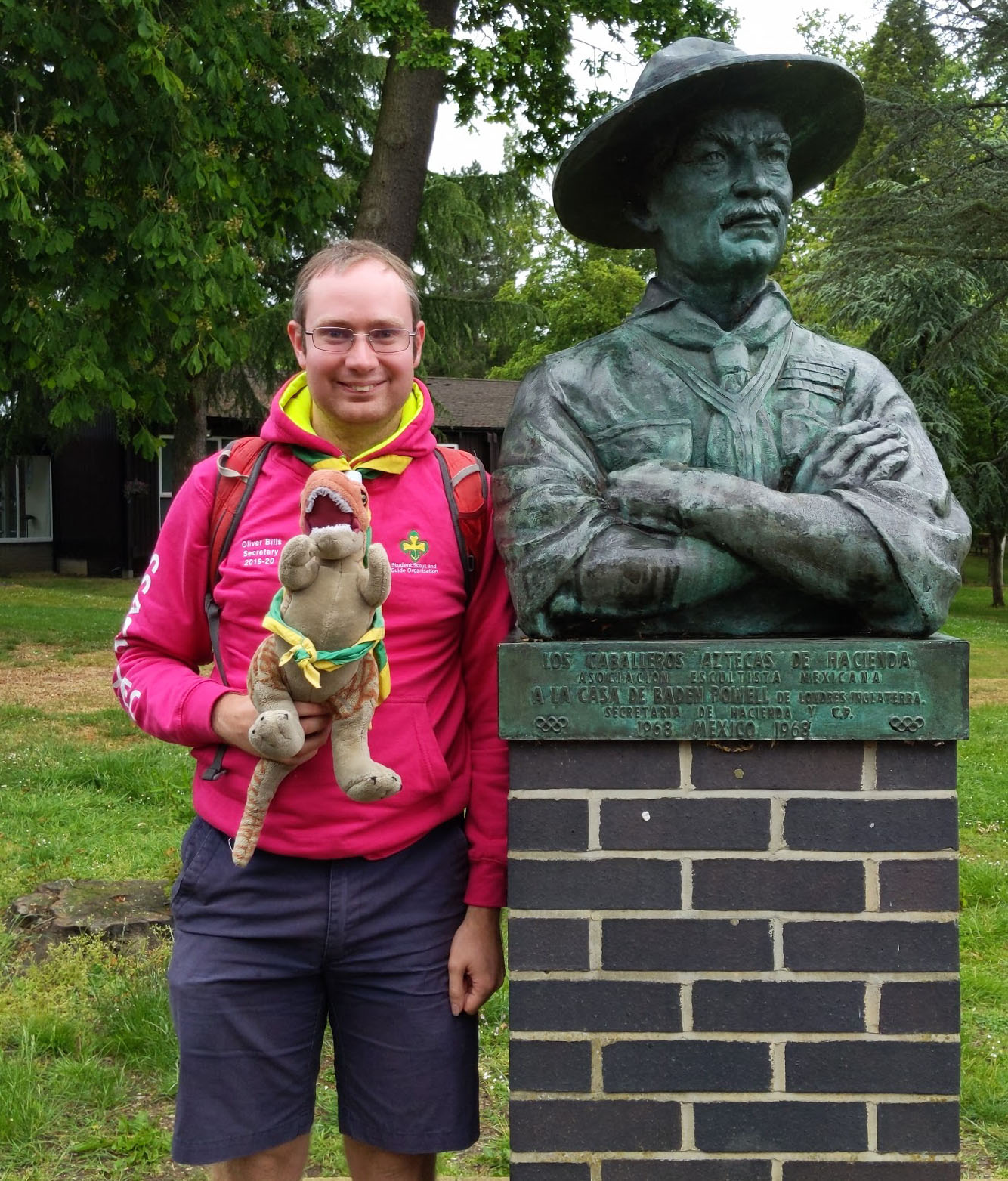 Webmaster
Oli Bills
What I've done
Event improvements: Q&A system, registration system, new booking features, app platform
General SSAGO things: Newsletter system, moving resources from Dropbox to Drive, better Reps system
Rally of Games: SSAGO app, SSAGO treasure hunt game, patrols and teams and other fun things for future events
AGM and EGM things: As always, elections continue to change and need to happen and I made sure the technology was in place to accommodate these
De-Olifying SSAGO: More automation, administration interfaces and making sure all SSAGO sytsems work when Oli was in Switzerland and preparing for the future, including migrating SSAGO tech to the AWS Cloud
Life outside Webmaster: I volunteered, slightly unexpectedly, at the Kandersteg International Scout Centre for Autumn 2022 as a pinkie! I also supported the Iceland event last July, the WinterKISC event this February and Kander100 this coming summer.
What I'm working on
New exec: Supoorting the new incoming Exec and any of their requirements and goals
New future: Continuing to work towards SSAGO technology being someone else's problem!
More web team: Continue to work to grow the web team to support the webmaster
Tidying up: Tidying up any remaining non-automated parts of SSAGO that require manual intervention, to make sure the infrastructure "just works"
Last updated 13/03/2023, 14:04
View all reports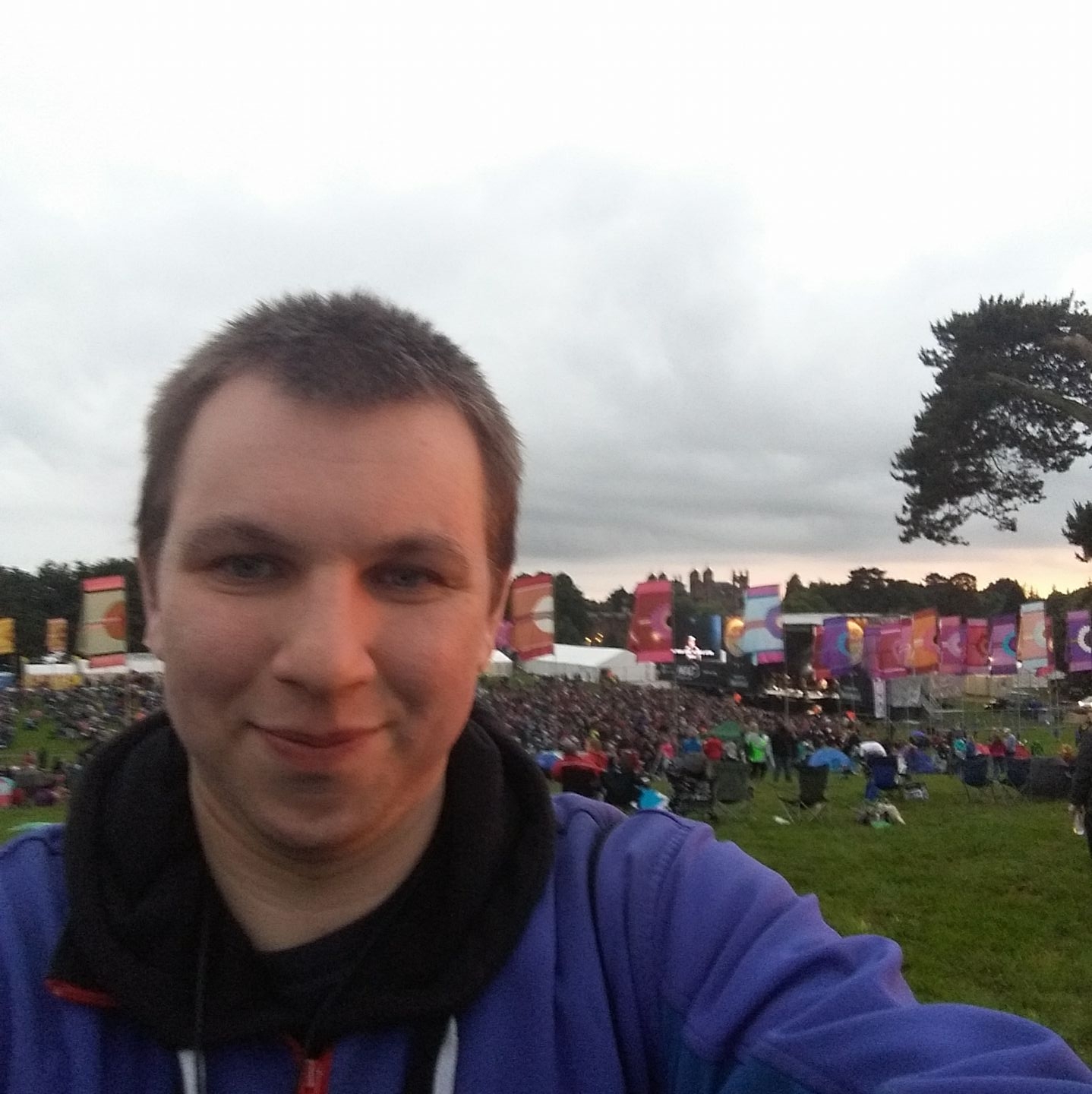 Events
Anthoney Gathercole
What I've done
Over the last few months, I've been helping the Exec with handover in relation to everything to do with National Events. The Exec and Events Officer have met up with all the National and International events since the new Exec taking over and one of the major requests from these meetings was better access to resources. The National Secretary and I updated and rearranged the Events Resources Google Drive Folder and added more resources to the folder so that it is easier to navigate through the folder and find what is wanted easily.
A lot of meetings have taken place over the last 3 months. Event committees have been very busy despite the exam season which has meant lots of meeting minutes to read through. I have been working very closely with Viking Rally helping them get ready for the big return of SAGGO Rallies.
Everyone loves a mascot in SSAGO and I've been in this role now for over a year ( and still no in-person event) but I still do not own a physical mascot for the Events Officer. This will be a top priority along with the car and van magnetic SSAGO reflective signs. Further things that will be done are updating and restocking the first aid kit which a lot of things have unsurprisingly gone out of date since the last in-person event, and updating the How to run a Rally document.
What I'm working on
What I've done
-Rearranged the Events Resources Google Drive Folder, hopefully, future-proofing and making it easy to navigate desired resources.
-Reading a lot of meeting minutes from event committees.
-Attending meetings with some event committees
-Helped in editing the National Events Policy.
-Held a hustings session on how to run for national events.
What I will do
-The Events Officer still doesn't have a mascot, So I will endeavor to get one before the next (first in a while, I'm so excited) in-person event.
-Bring the SSAGO magnetic signs to the next in-person event.
-Update the out-of-date first aid kit for future events.
Last updated 01/07/2021, 22:39
View all reports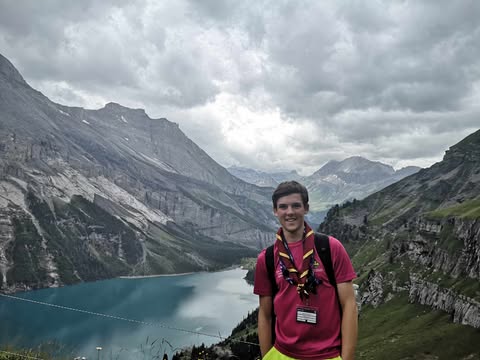 Charities
Alex Banwell
What I've done
Charity: Met with Scouting and Guiding multiple times to ensure that they are happy with the new constitution, and to formalise a new 3-way agreement to put in place for the new charity
Accounts: Published the draft accounts for 2019-20 and 2020-21.
Bank accounts: Set up a Spring Rally, Summer Rally, Ball, Reunion, Witan, Shop, Indie and 2 spare event accounts with Lloyds
Bank accounts: Applied for debit cards for event accounts.
SSAGOBus: Booked, and organised the SSAGOBus to Viking Rally
Queries: Replied to a number of bank account related queries from clubs, using my knowledge and experience to help.
Events: Paid and checked lots of loans and tried to ensure that events were on budget, and accountable, including by sharing my own knowledge and experience with more recently elected events.
What I'm working on
Charity: Continue to see through the process to become a charity over the line
Accounts: Continue to work on improving the accounts system to be more transparent
Bank accounts: Start to promote the use of the new bank accounts
Fundraising: Research grants that could be applied for once we become a charity
Last updated 14/02/2022, 18:40
View all reports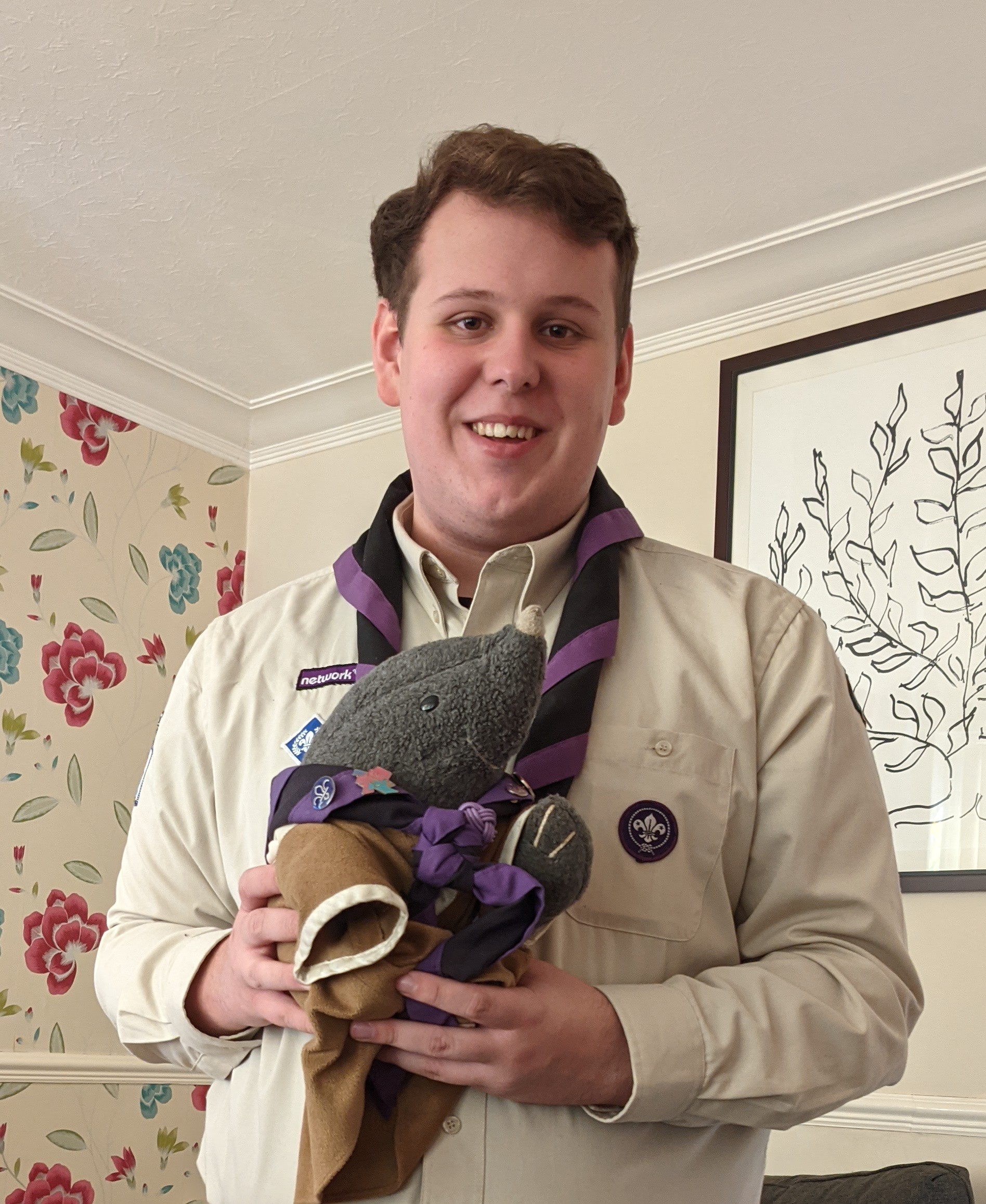 Active Support
Ben Dickinson
What I've done
Getting Started: I have just started the role, I had my introduction meeting and look forward to starting everything!
What I'm working on
Mascot: I need to find a mascot (suggestions welcome)
Compass: I will probably spend a decent amount of time working out how compass actually works!
Last updated 13/10/2022, 17:36