The Chair
Joshua Smith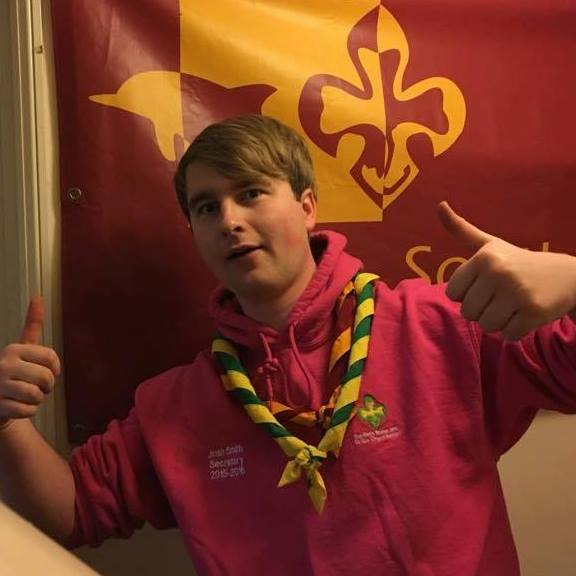 Somehow after many years of chasing mascots, sitting on committees and agreeing to organise things I have now been re-elected as the national chair of SSAGO.
This is my third term on the exec, I was secretary in 2015/16, and was your chair last year. I am looking forward to continuing the work I started last year; keeping reps representative and ensuring you the membership get your voices and opinions heard.
One key thing that I would like to focus on is creating a 5 year plan for SSAGO. This will allow us to continue moving forward and help to get new exec teams working for the same goals as soon as they take over as exec.
I'm confident that together we can continue to grow SSAGO as the amazing organisation it is.
Secretary
Lauren Whittaker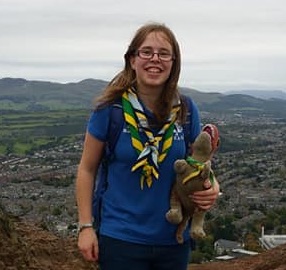 Hi I'm Lauren and will be continuing as secretary this year! I am currently studying a masters in Geospatial and Mapping Sciences at the University of Glasgow. I get excited about pretty much anything from fieldwork to anything Scouting and Guiding related!
I have been involved in Guiding since joining as a Brownie at the age of 8 and now help at my local unit in Glasgow where I am working towards my leadership qualification. During my time in Southampton SSAGO I was involved as Social Secretary and International Trip Secretary. Aside from working on the exec last year I also helped to support Scottish SSAGO clubs to grow, organise regional events and now a rally!
I'm looking forward to build up on what I have learnt from my 4 years in SSAGO by working with the exec over the coming year. I aim to extend the exec blog, reintroduce regions, create a knowledge base for activity ideas from clubs and SSAGO badges!!
Treasurer
Edwin Burkinshaw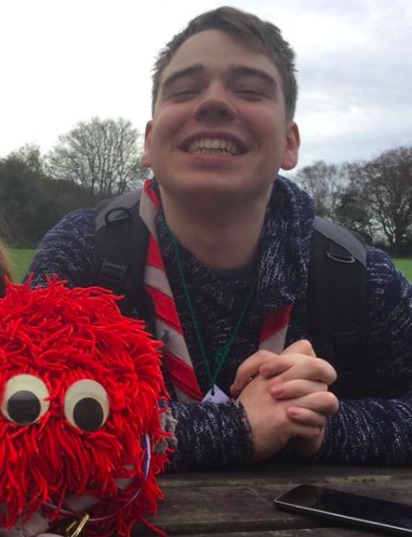 Hello there! I'm Edwin, or Ed, or just simply 'that one', whichever one you choose I'm going to be your Treasurer for the next year!
I currently reside with the rest of the lovely Lancaster SSAGO as a 3rd year maths and stats student, and I'll be staying at Lancaster next year to study a Masters in Statistics. I also did my first year of University at Aberystwyth which is where I discovered SSAGO!
I joined scouting way back in 2003 as a beaver and have gone through all the groups in scouting where I particularly enjoyed serving as a young leader and being one of the first in my area to receive the young Leader belt.
In my time in SSAGO I've already served as Social Sec for Lancaster as well as very strongly suggesting that Lancaster should bid for, and consequentially win, Rally this coming November and have since been serving as it's chair. I've also remained a relatively active member of my local Beavers unit whenever I can be back home and also used to help out as Bagheera for my local Cubs unit for a while before coming to uni.
As your treasurer my main aim is to make the development fund more understandable and also more available for newer clubs that maybe don't have the resources to get started and as such feel unable to come to our national events! I also plan to make smaller events like fresher's camps or potentially SSAGO varsity events more practical by creating new budget templates and other such resources to help make things easier on the event committees!
I shall look forward to seeing you all at our national events!
Membership Officer
Jimmy Austin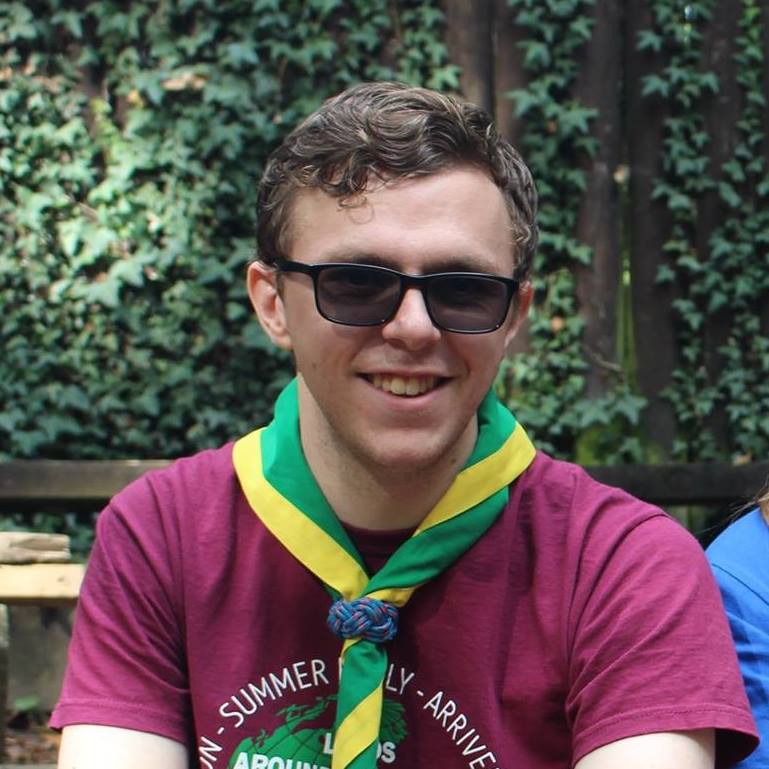 So just after Christmas, I decided that I had enough spare time on my hands going into the third year of my engineering degree, to take on the role of members officer on the national exec. I've been a leader in scouting for nearly 4 years and it's become such a large part of my life. SSAGO has continued to provide me with the laughter and adventurers that I enjoyed as a youth member in scouting.
So far for SSAGO I've done a stint on my Club(SLUGS) committee as president in my second year and have also been involved in running the awesome League of Midlands Freshers camp in 2016.
During my year as members officer, I want to help SSAGO grow, through both increase club attendance and setting up new clubs where there is the demand. I also want to work on shaping SSAGO at a regional level. My job is to work for you to improve SSAGO, but I can only achieve this if we communicate. So please at any time of day or night drop me an email, or at events come and speak to me! There are so many great ideas in SSAGO on how to make it better, but we can use them if we haven't heard them.
Publicity Officer
Melissa Roberts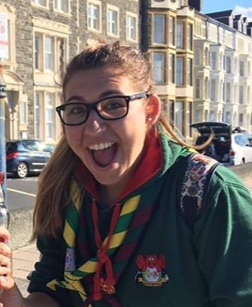 Hi! I'm Melissa and somehow I'm your publicity officer for this year!
I've been in Guiding since I was 7 and thanks to my mum taking over brownies I just never left! I'm now a leader of my own unit in Aberystwyth where I'm in my final year of studying International Politics and Strategic Studies and I'll be staying on next year to do my Masters here too! I've done lots of amazing things through Guiding and getting involved in SSAGO is definitely up there! I'm honoured to be on the exec, even if it does feel a tad surreal!
As your publicity officer, I want to get more of you involved, many hands make light work and there are lots of opportunities to utilise the amazing teamwork that allows SSAGO to be what it is, especially through the Support and Media teams. I would also like to improve the perception to non-members, both within Scouting and Guiding and outside of them through various media channels and publications.
Here's to another epic year of SSAGO, I can't wait to experience it with all of you!